Hello Indie Hacker Fam 👋🏻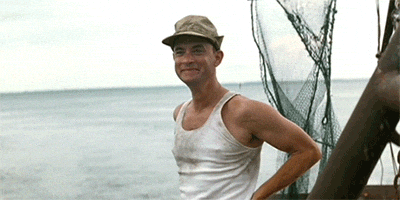 My name is Spencer and back in December, I bought a screen share software company call Median off of MicroAcquire.com.
(thanks @microacquire 🤜🏻💥🤛🏻)
I would describe Median as the love child of HotJar and Zoom.
It's a technology called Cobrowsing (collaborative browsing) and it allows you to see everyone on your website in real-time and with 1 click you can join their browsing experience, put your mouse on their screen, and even take over.
No invites or downloads needed. Honesty, it's kinda creepy.
With that being said, Median is used by over 10,000 support agents around the world including some LARGE publicly traded companies.
AND....
I want to give it to YOU for $1
Why?
Great question!
Here comes the honesty. I have let myself down.
When I bought Median I was an idiot. Might still be...
I HONESTLY thought that, if I could acquire the company I would be able to scale it to $1 Million in Revenue in 12 months or less.
Do I think the software is dope? YES
Have I EVER scaled a business to $1 Mil in revenue? NO
Did I have a plan? Yes... Kinda
Why did I think this was possible? No Clue
Here are the facts...
1.) I am not @noahkagan, @harrydry, or @vonwilpert
2.) It has been 6 months and the company has marginally gown.
3.) Have dabbled in direct email, paid advertising, SEO, and partnerships.
4.) It feels like nothing is working.
Why do I feel let down?
Because the company is doing less than $100k in revenue 😞
Not really boarding the rocket 🚀 to the moon 🌚 like I thought I would be.
(NOTE: I would be PUMPED if we hit $250k. The $1 mil is a stretch goal)
It doesn't make sense considering we have customers like ClickFunnels, WPEngine, Natures Sunshine, Doxy.me, BuilderTrend, and a few other mega ones I can't name due to NDA.
We also have chat integrations with 12 chat of the most popular chat tools including LiveChat, Drift, Intercom, Tawk.to, Olark, Belco, and more.
Now, do you see why I am down? haha
So here is my new plan...
I would love your help!
Please check out HelloMedian.com and leave me your honest feedback below. Any marketing, SEO, email tips, etc are encouraged. I need help!
If you like what you see and are interested in using our product long term
USE CODE indiehacker AT CHECKOUT
To unlock our $50 per month plan for only $1.
My thought process here is...
1.) Your feedback is priceless
2.) If you like our product maybe you will tell a friend 🤞🏻
3.) I want to support the IH community in any way I can
In Conclusion
I am NOT giving up!
I am in this for the long haul! I plan to grow Median to be a $10 million dollar plus company.
This might sound crazy, but I predict that in the next 5-years cobrowsing software will become a standard and will be installed on almost EVERY site on the internet. (think partnership with wordpress, wix, shopify, etc.)
Let's just hope it is our software 🙏🏻 haha
Not to sound like a psycho, but I vision a world where Customer Service becomes a priority and major companies like Wal-Mart and Amazon offer instore like shopping experiences.
Imagine going to Wal-Mart's website and a Live customer service rep pops up (with video) and asks you if you need any help. With cobrowsing, they would be able to show you around the site, show you other products you might like, and even check you out.
Anyways, that's all the nonsense I have for now.
I am excited to hear what you guys say about Median and if you have any issues at all, feel free to email me at [email protected].
Talk soon fam!
Cheers,