Hey 👋
In April, Built for Mars had about 1000 visitors, then it exploded and received 100,000 visitors in 6 weeks. 🤯
And it's still growing.
At one point it hit about 230 concurrent readers. (I was so excited I forgot to screenshot it 😅... did get this one though).
My UX email newsletter also grew by 5000 subs—currently gaining 150+ subs a day.
So, in the spirit of Indie Hackers, here are a list of:
🎉 Things that worked really well
😔 A few things that I wish I'd done differently
Hopefully some of these help you in your next project / launch. 🤞
---
🎉 Things that worked well
1. High effort = high reward.
People appreciate content that clearly took a lot of effort to create.
I think this is one of the reasons why people are drawn to YouTubers like MrBeast—he does things that obviously took a huge amount of effort.
If you're planning a launch / blog / campaign, ask yourself how it can be bigger.
Or, how can it look bigger.
i.e:
10 ways to improve your sales pipeline.
Would be more impressive as:
The complete 100 tip guide to improving your sales pipeline.
---
2. Give people a clear reason to subscribe.
People will be more likely to subscribe to your mailing list if they have FOMO that if they don't, then they'll miss something.
That's really the bottom line of a mailing list, right? People don't want to miss your content.
Here's what I did:
Released a series of blogs weekly, so people were subscribing for the next chapter.

The sign up area was specific about when the next content would be released.

Send an automated 'welcome' email, which reminded them what type of content they can expect to receive.
---
3. The power of traditional media
I managed to get featured in a bunch of mainstream media, including TechCrunch, Financial Times, Forbes and MorningBrew ☕️.
This was my strategy with journalists:
Created a list of journalists who've written about this niche before.

Approach them 3/4 days before the content went live (they need enough time to write about it, but not so long they don't feel any time pressure).

Send super personalised emails, not generic press releases.

Tracked responses in a Google Sheets, if a journalist didn't respond, I'd try another journalist from the same paper in a few days.

Twitter DMs seem to convert as well as emails.

Follow people who showed an interest up, and gave up on the ones that didn't bother replying (most of them).
---
4. Twitter threads are great
I read about the power of Twitter threads from Harry Dry, and they worked really well for me.
I know this isn't that many retweets, but I had like 300 followers at the time and it was by far the best engagement I've ever had on Twitter. We celebrate the small wins, right?
The key to a good Twitter thread:
Be concise.

Save the self-promotion for the end.

Images and graphs help break up the text.

Compress the real value of an article down into a few tweets. Not just the clickbaity stuff.

Try and have one theme / point per tweet. Don't cram loads into one just because you have enough available characters.
You can see my Twitter thread here 🔗
---
5. Consider other platforms (not just Twitter / ProductHunt)
I knew that my primary audience (FinTech / founders / investors) were all on LinkedIn. And, LinkedIn generally has really crappy content.
So I largely ignored competitive places like Facebook / Slack channels / Reddit, and focused on LinkedIn.
In total I saw tens of millions of impressions on LinkedIn posts—and they were just the ones people were sending me!
So, consider:
Are there other platforms / communities where you could publish something that's 10x better than the average content?

Focus your efforts on a few platforms, and actually engaging with people there. Don't just post it everywhere and hope it catches on.

If possible, build relationships with influencers on that platform (long term strategy).
---
---
Things that I wish I'd done differently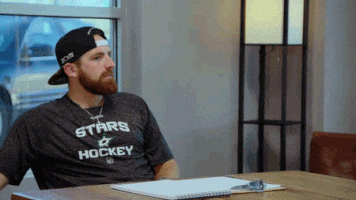 1. Track signups better
I hadn't set it up so I could see where my subscribers were coming from. They all just came from 'Mailchimp API'.
If I'd done this before publishing, I'd have a much better idea of where my sign ups were coming from, and which methods to double down on.
---
2. Get good hosting
I was still using a £2 per month hosting package, and every time I sent the newsletter out it'd die.
For anyone that's been in that situation, it's totally crushing. 😱
Eventually I moved host and set up Cloudflare, but I probably won't get many of those visitors back.
Lesson #2: Don't expect much from £2 p/m hosting.
---
3. RSS feeds exist
I completed forgot about RSS feeds, and had a bunch of articles published on Wordpress but without any links to them. I naively assumed nobody would find them.
Wrong. They appeared in RSS feeds and people saw them early.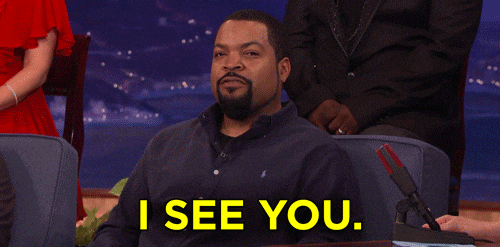 Luckily I had a few people email to let me know, but if they hadn't I'd never have known. Now I password protect everything.
(Facepalms)
---
🤔 But, what was it that went viral?
I opened 12 real bank accounts to benchmark their UX. Basically, to find out which is the best bank in the UK.
Link to the study 🔗
☝️If you're into UX or FinTech, you may find this interesting.
---
See you in the comments!