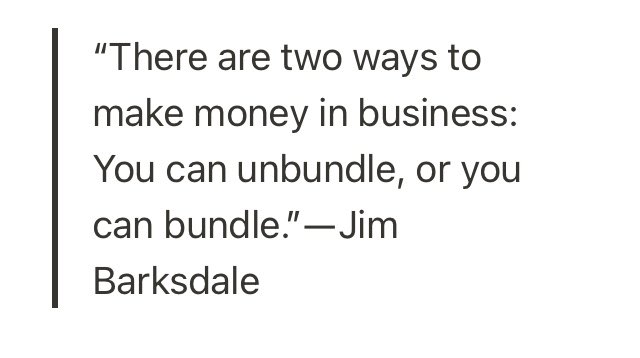 For a long time it felt like the right thing to niche down and do one thing really well, now I'm seeing the trend and to be bundling up offerings as a business whilst unbundling on the niche that you are serving.
The goal here being to serve the niche really well with everything (or most of the things) that your customers need.
Personally, I'm sick to death of trying to think about how to glue various services together.
(What) are you bundling or unbundling?
h/t to @emmetgibney for the image 😇