If you ask me, I don't believe this!
It is borrrrrrrrrringgggggggg.
I started reading the other side of the story on the Internet.
What if we can be "Jack of all Trades & Master of Many"?
then I came across this Tim Ferriss article & here are the Top 5 Reasons he says you can be the "Jack of all trades, master of many"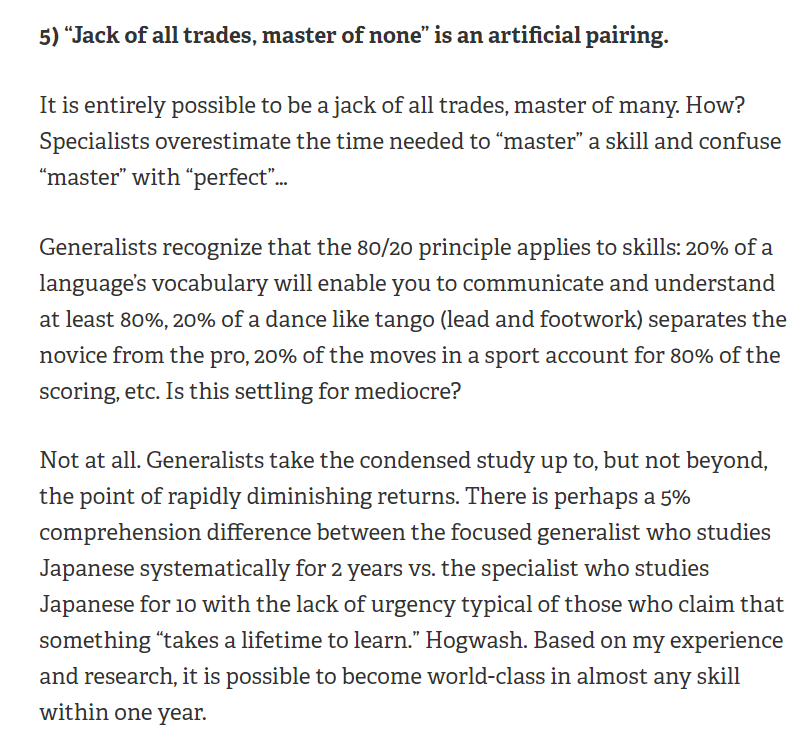 It's more fun, in the most serious existential sense.

Diversity of intellectual playgrounds breeds confidence instead of fear of the unknown

Boredom is Failure.

In a world of dogmatic specialists, it's the generalist who ends up running the show.

"Jack of all trades, master of none" is an artificial pairing.
What struck me is Point no 4. I want to know your thoughts on this.
Do you believe in "Jack of all trades, Master of None"??