When people sign-up for your product, they are still evaluating if it's a solution they would pay for.
Signed-up doesn't mean sold.
Example data, make it 10x easier for your users to understand how your product works.
It allows them to play around with your product at the speed of a click, without requiring any manual work. This way they can observe how it works, how it feels and decide if they want to dig deeper. To learn more about its features, add their own data and eventually buy it as well!
Here is a real-life example from Marvel, a very popular prototyping tool.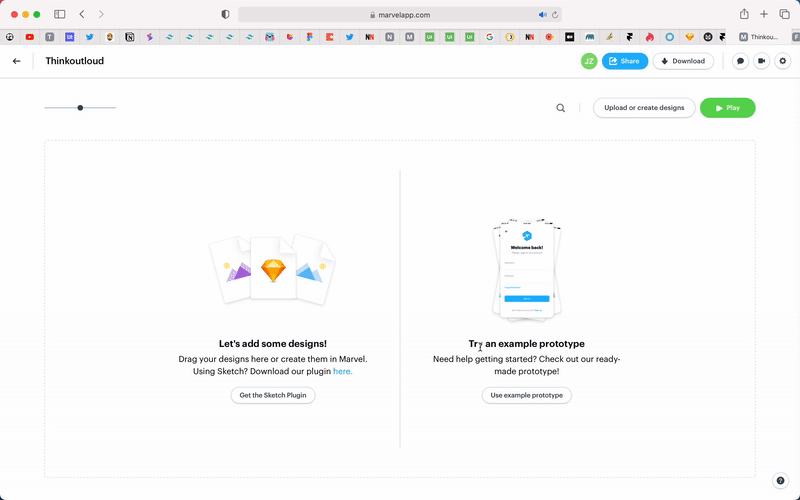 ---
What do you think?
Leave a comment with your questions, thoughts or ideas and join the discussion below!
Join 640+ indie makers getting better at UX