Hi all,
managing our time and being efficient is one of the most important factors when creating a business.
There is a point at which the law of diminishing returns comes into play and we begin to see diminishing returns from our effort and outputs.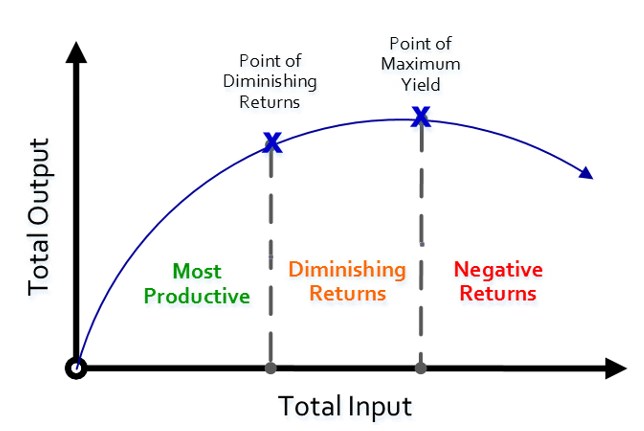 It can be hard to gauge when one is hitting this point though.
How do you manage your workload and outputs more efficiently, to maximize the return on investment of your time and effort?