In one second someone subconsciously decides whether to engage with your content or to scroll by. These tips are about optimising for that one second:
1) Give people a reason to click
Two of the best at this are @stephsmith and @anthilemoon.
They'll never "just share" an article. 90% of each tweet is focused on building interest: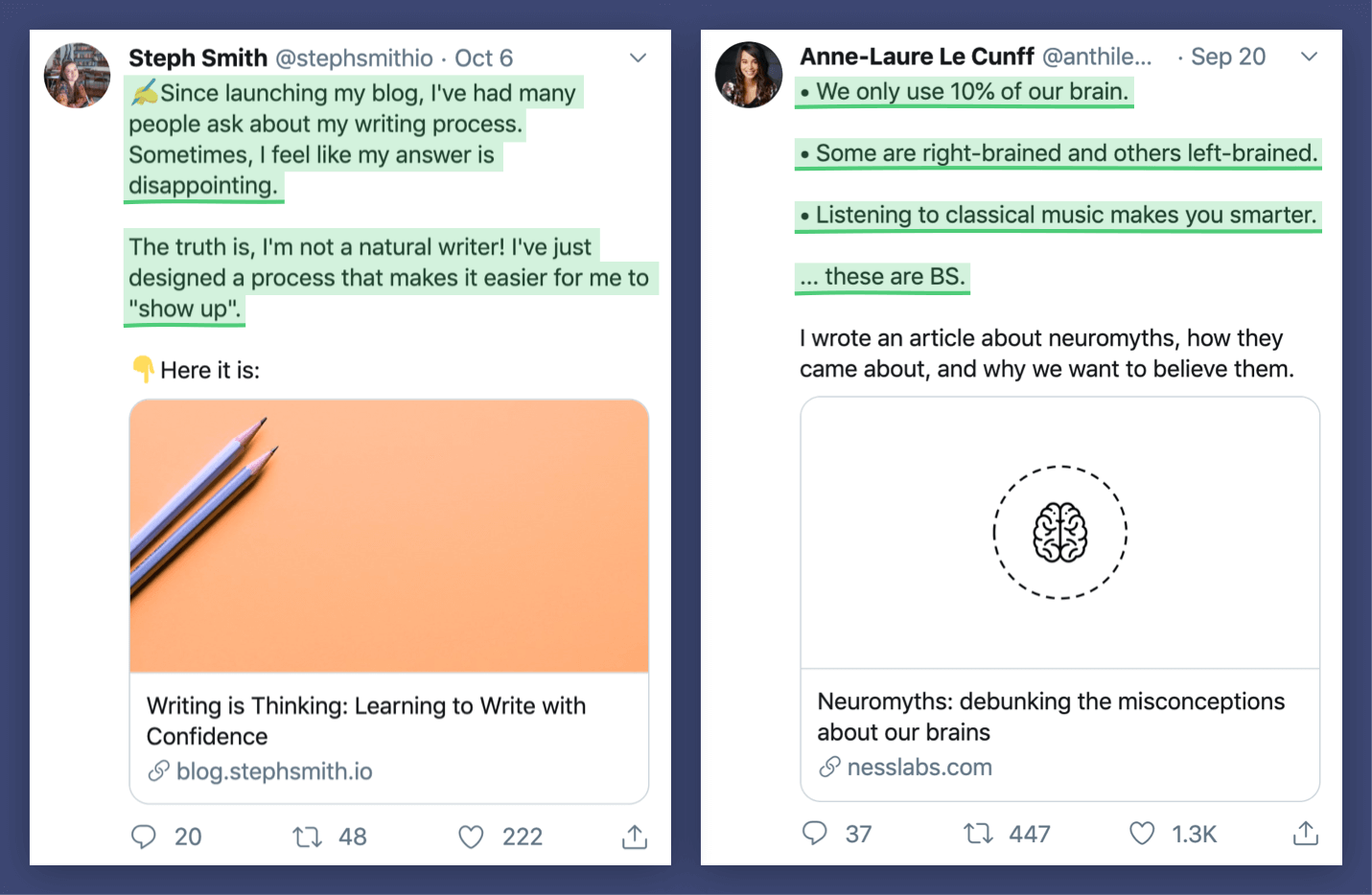 2) Don't waste characters
Characters are limited. Don't waste them rewriting your article title. It's already visible on your Twitter card.
3) Use video to draw attention
People are too busy to click your content. But they've got time to retweet a video.
So edit a good video, show off your content, and your link gets more attention as a result:
4) Your SEO title doesn't need to match your meta title
99% of articles have just one title. But if your SEO title is keyword heavy there's nothing stopping you going for a more engaging social sharing title:
• "How Jeff Johnson sold Nike's first shoes" - SEO title
• "How Nike sold its first shoes" - Social sharing title
5) A bespoke meta image signals a higher quality article
"If they took the time to make an image then it must be good"
And it's less work than you think. Hone one template, then you're just tweaking the copy / colours for each new article:
6) People retweet clean tweets
Some people are conscious about what they retweet. My general rule of thumb is to stay away from blue text:
• Strip away hashtags
• Place URL at end of the tweet to hide it
Thanks you for reading. If you find this sort of thing useful, I write marketing case studies (likes this one) over on Marketing Examples. Been doing it for a while now, and there's lot of practical stuff up there for Indie Hackers.
I also post quick marketing tips on Twitter. Any questions, I'll be in the comments.