Hello Indie Hackers!
So to my surprise, the Wicked Blocks were greatly and widely accepted!
Let's have a look where I posted and how did it go.
On r/sideprojects 422upvotes
On r/tailwindcss 38 and 35 upvotes
On r/css 48 upovtes
On r/reactjs 276 upvotes
On r/reactjs 276 upvotes
On r/web_programming 10 upvotes
As you can see some of the posts are pretty upvoted others not,...but many gave like appreciations and that's even cooler.
Here are some traffic stats.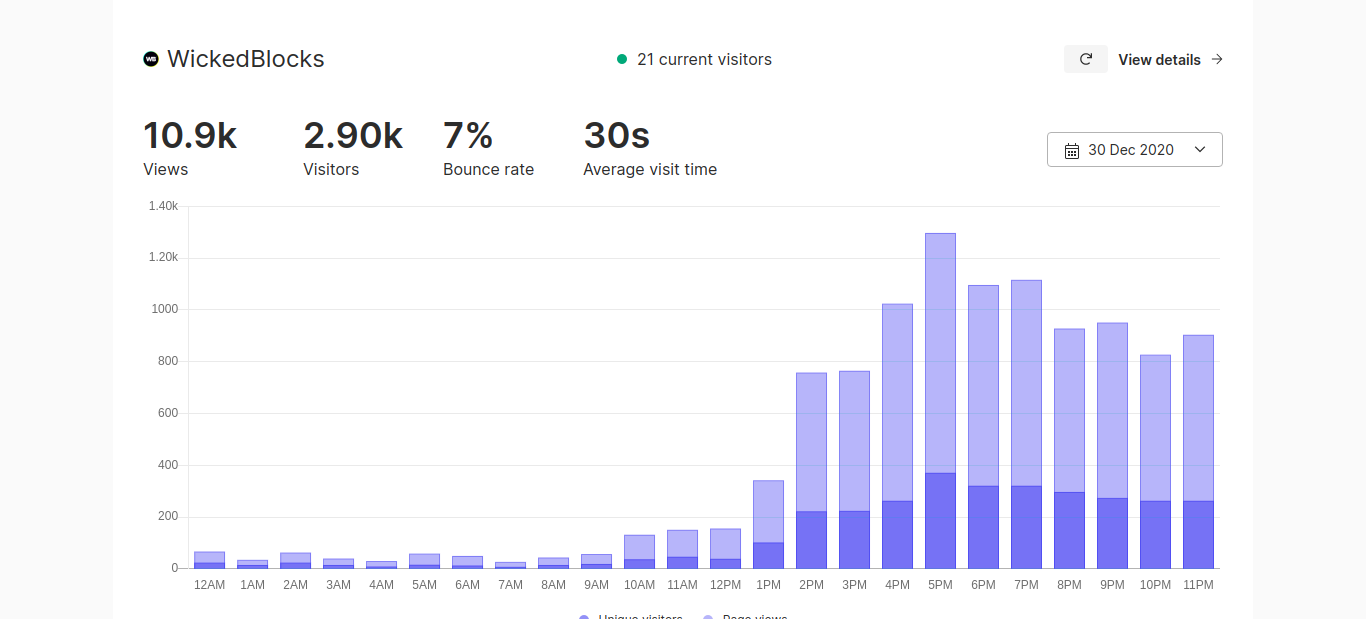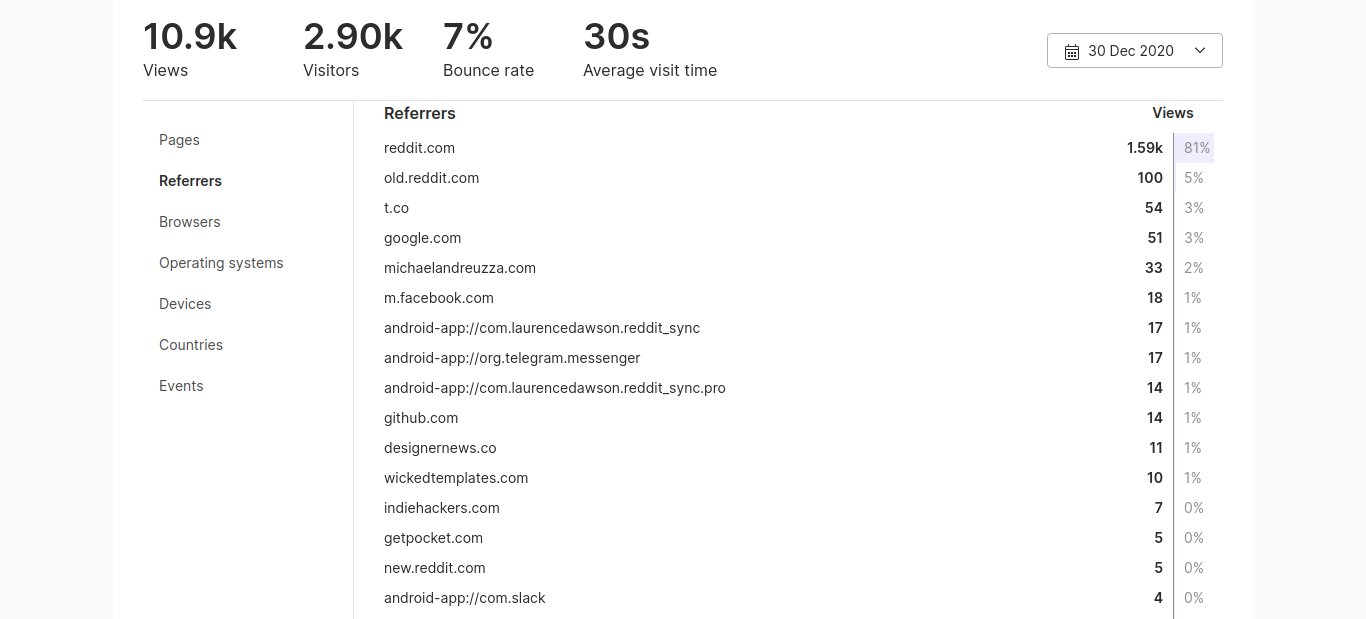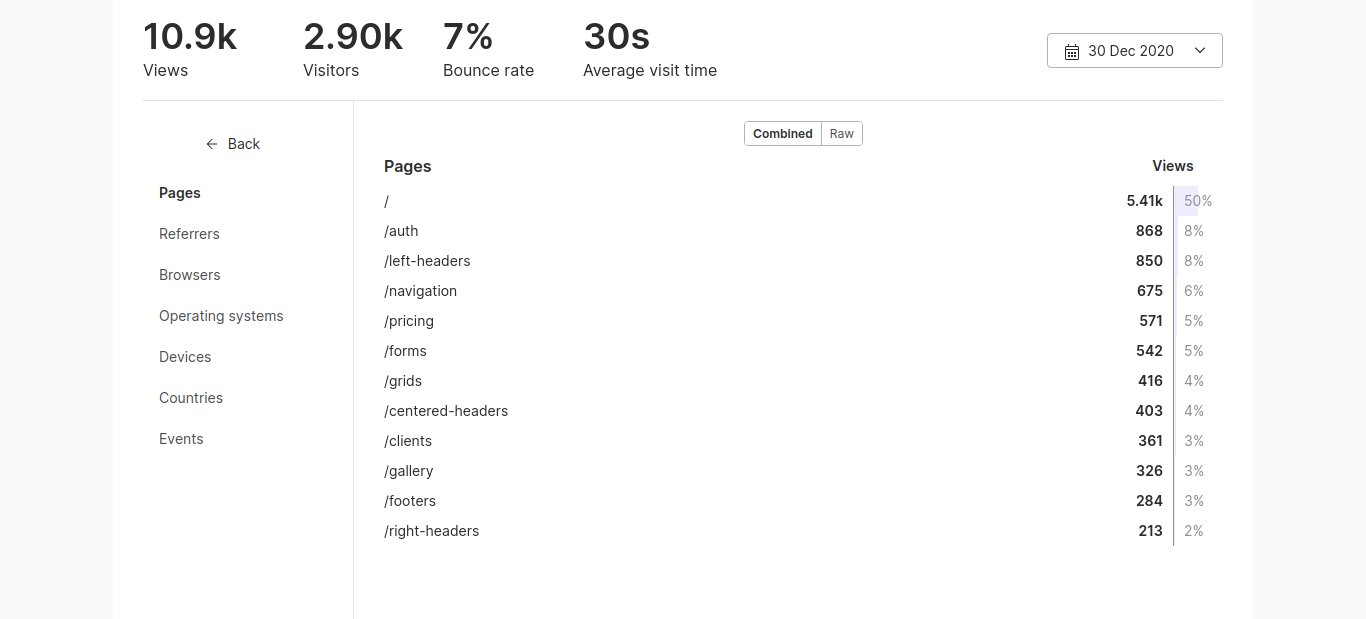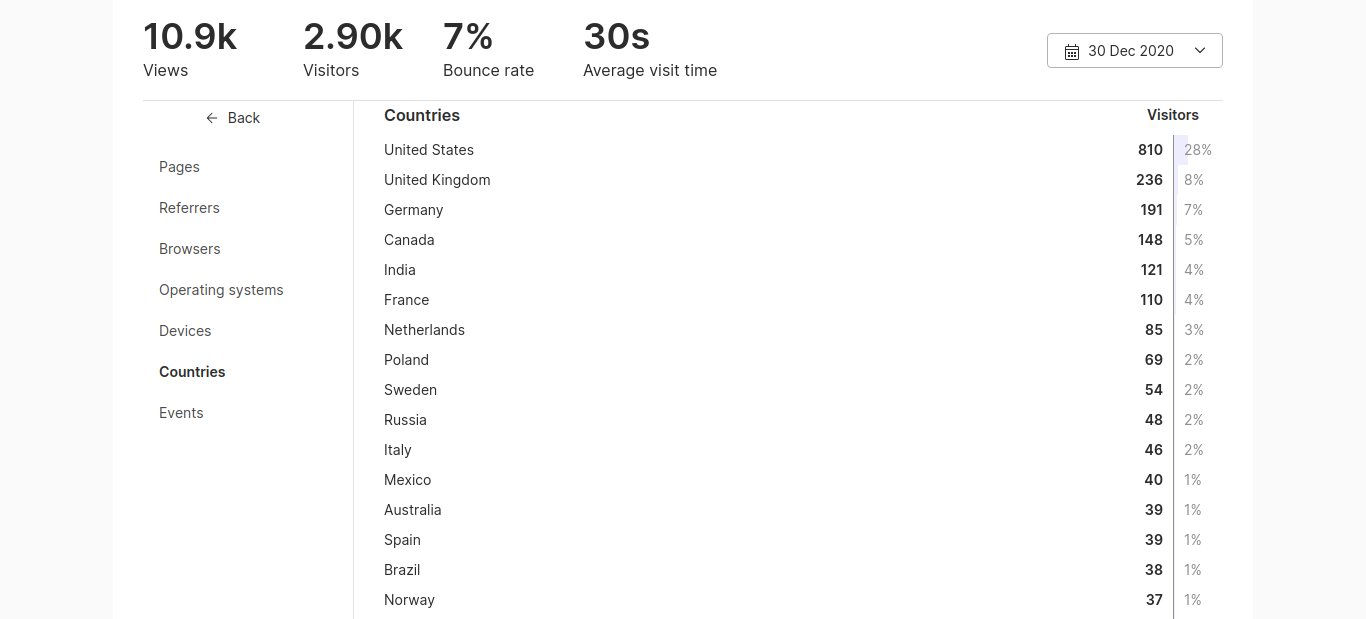 And these are the users since the 20th

What other things came from here?
2 jobs offer. but I haven't heard back, so I guess it was all the excitement.
On Reddit, especially r/reactjs are amazing people, I felt incredibly welcome. And they were really helpful as on r/sideproject.
I can make things that devs and designers like, and it makes me happy.
You may think I got traffic to my paid project, no I did not have that much, in fact, there is only 1 link on the site, on the bottom.
have a great day!