Exploding Topics scours the internet to find emerging trends before they take off.
Here are four of the latest developments, along with some insights and analysis to help you take advantage.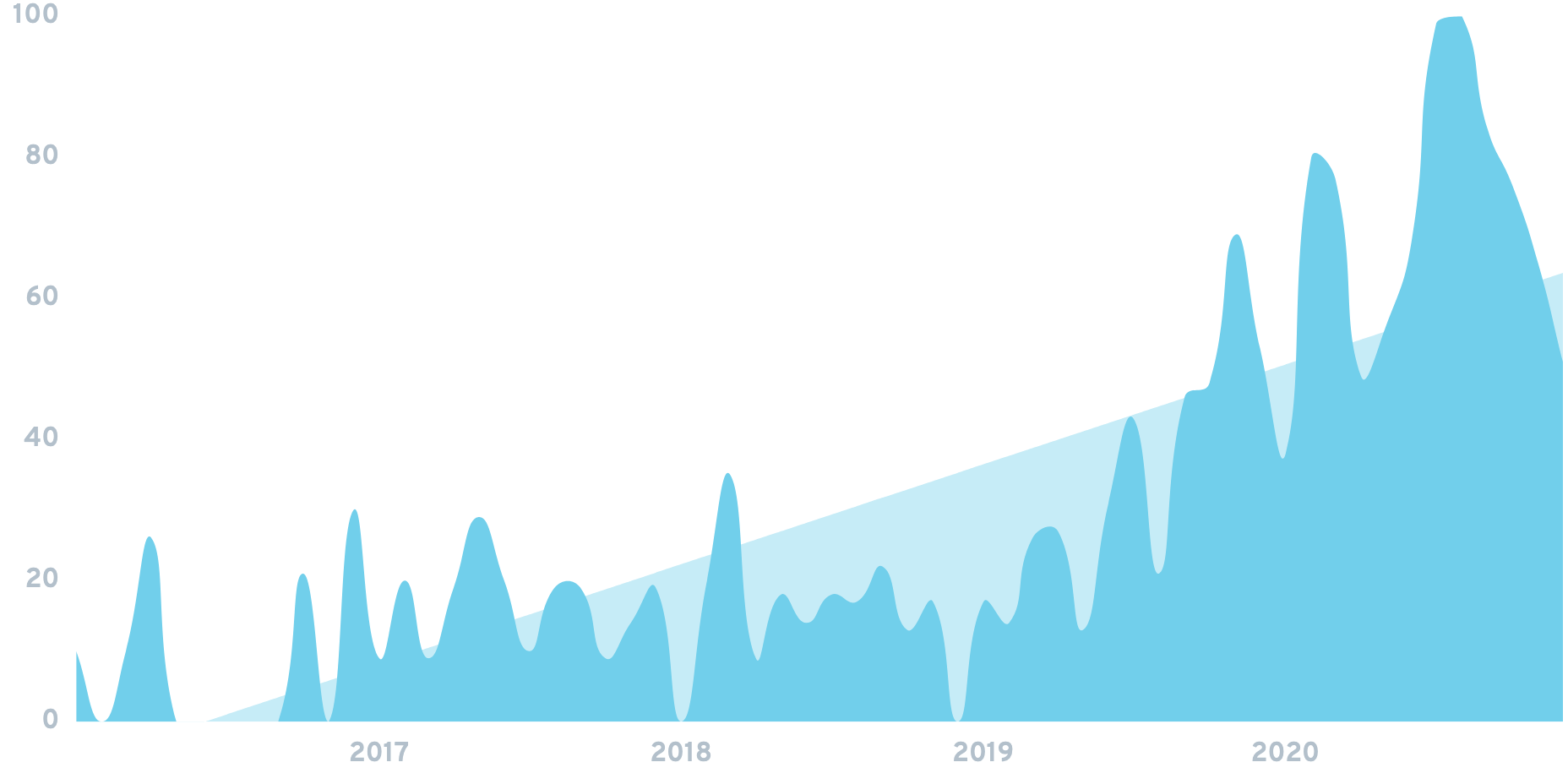 Product-led growth is a business approach where the primary drive is to maximize the quality of the thing being sold.
Customer acquisition, marketing, sales, and pricing all play second fiddle to the product itself. (Most product-led growth approaches also tend to incorporate a free version or free trial of the product into the mix.)
Examples of product-led growth companies include Figma, Twilio, Airtable, and DocuSign.
A recent report by OpenView found that product-led growth companies have a 2x higher market cap compared to the public-market SaaS Index Fund.
What's Next:
Product-led growth is one of many new, growth-focused marketing approaches on the rise. Other examples of this trend include RevOps, growth product manager, and SaaS SEO.
---
Get new trending topics in your inbox:
---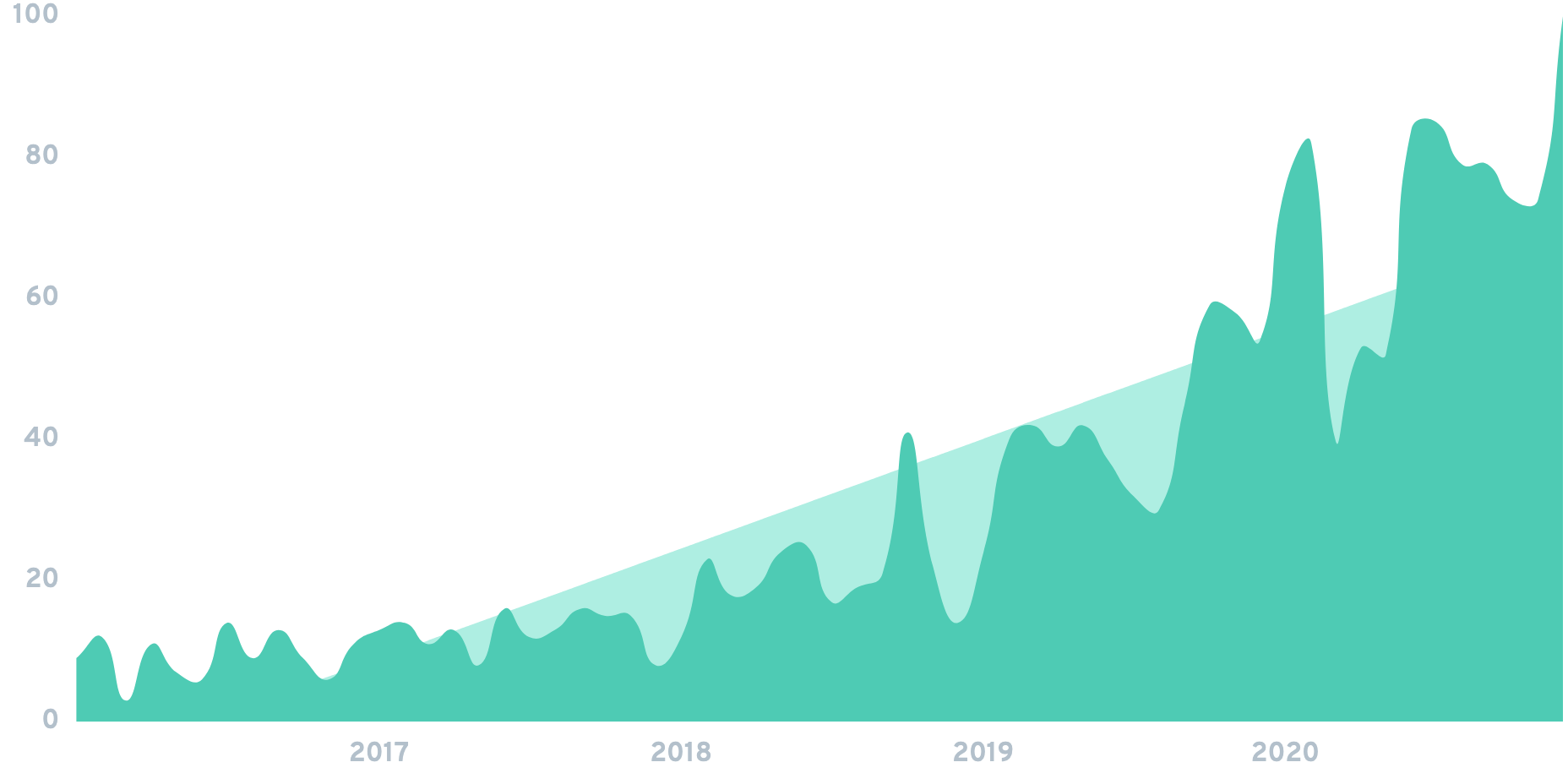 ESG (Environmental, social and corporate governance) is a form of socially responsible investing.
Assets under management with an ESG focus currently stands at $40.5 trillion (up from $30.7 trillion at the start of 2018). It's estimated that total ESG investments will grow to $50 trillion in the next two decades.
ESG investments are already the norm in certain markets. For example, they account for approximately two-thirds of professionally-managed assets in Australia and New Zealand.
The Putnam Sustainable Leaders fund is one of the largest dedicated ESG funds, with over $5.2B in total assets. Last year, the fund returned over 35% — outperforming the S&P 500.
What's next:
ECG investing is part of the Socially Responsibility Spending meta trend.
68% of young consumers want the brands they buy from to "contribute to society". And Nielsen found that sustainable products had better growth than non-sustainable counterparts across all product categories.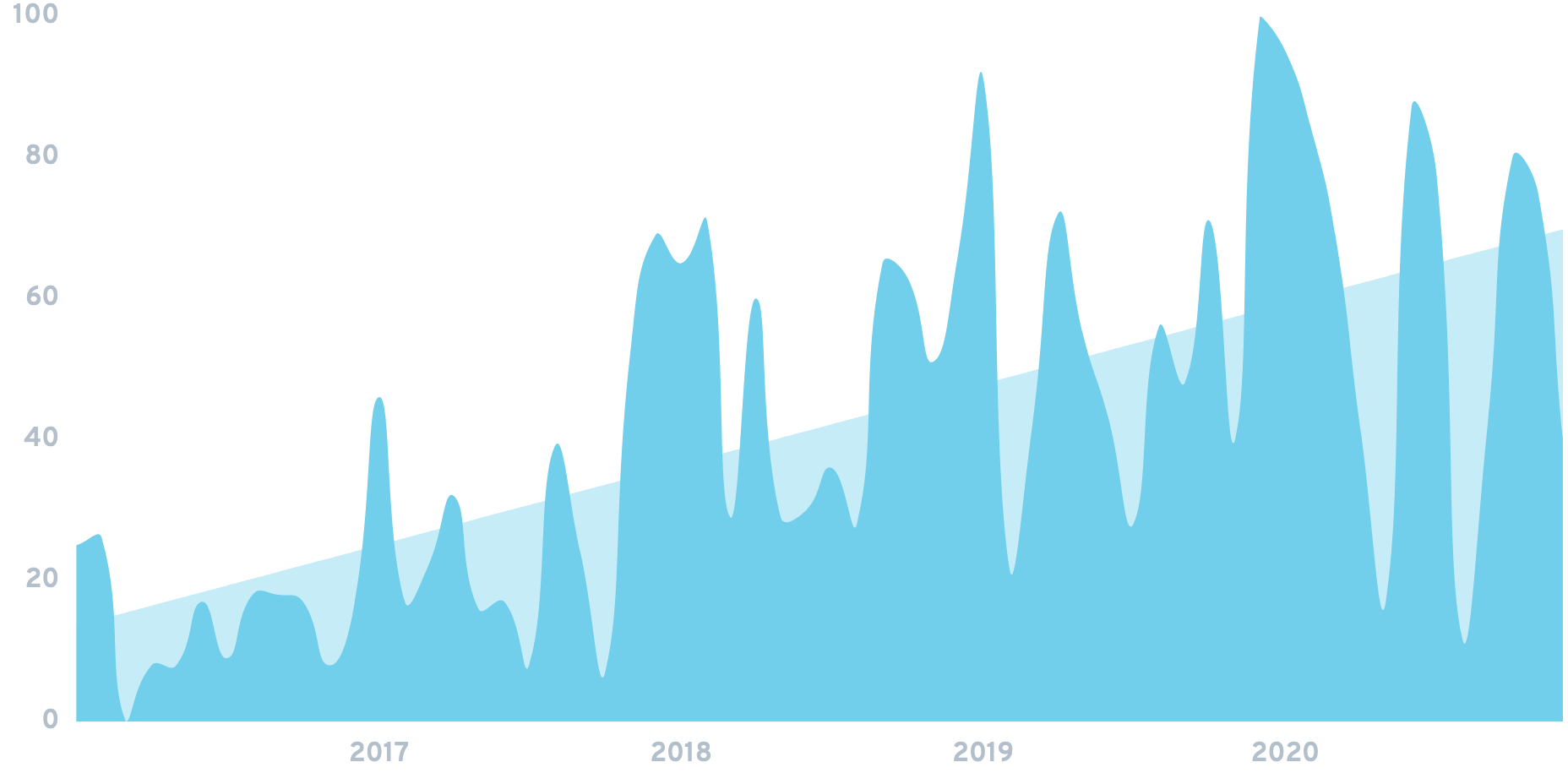 HotLogic is a "Mini Personal Portable Oven".
In other words, it's a lunchbox that can be used to heat up and even cook food.
The product was growing in popularity before the pandemic. But sales have taken off now that many are reluctant to dine out or order catering.
In fact, HotLogic is estimated to generate $3.3M in annual revenue from Amazon alone.
What's Next:
HotLogic is part of the Physical Product Long Tail meta trend. The long tail phenomenon that transformed the publishing industry is now impacting physical products. Specifically, new manufacturing tech (along with distribution platforms like Shopify) have made extremely niche physical products commercially viable. Other examples of this trend include portable blenders, galaxy projectors, gaming monitors and smart scales.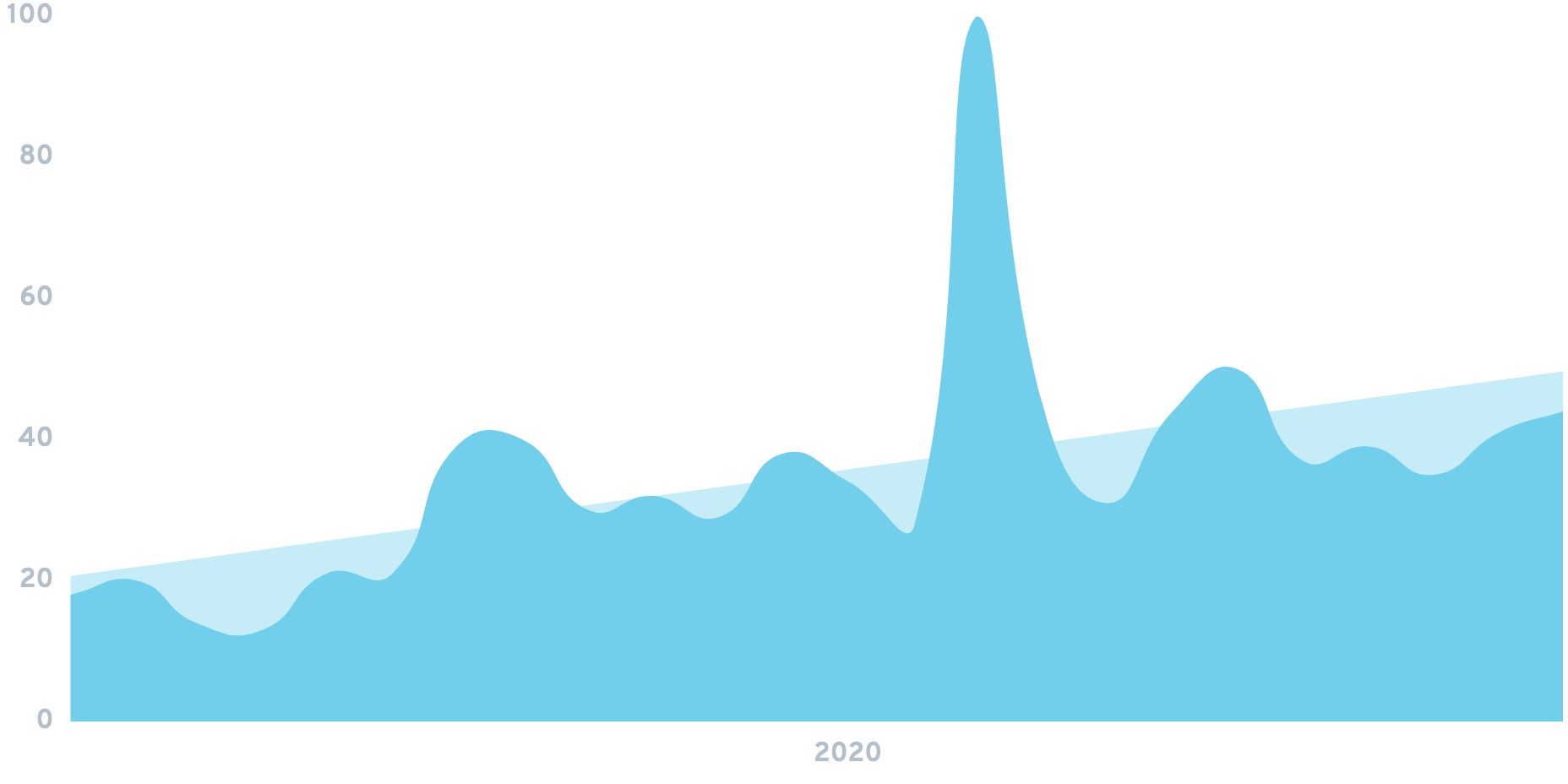 A portable bidet is an on-the-go personal hygiene device.
Interest in portable bidets spiked during lockdowns (and fears of toilet paper shortages).
However, search demand is still 57% higher than pre-lockdown levels. Largely due to growing interest among eco-friendly consumers.
In fact, the Wonderspray portable bidet launched a Kickstarter campaign in July. Their goal was $25k. And the campaign has raised $337,677 to date.
What's next:
Portable bidets are part of the "Reusable Product" meta trend. A recent survey found that 87% of US consumers actively take steps to reduce single-use plastic consumption. Other examples of this trend include reusable storage bags, beeswax wrap and LastSwab.
---
Get new trending topics in your inbox:
---