As my first product of 2021, I decided to start small, and also to start by scratching my own itch. I'm a strong believer of dogfooding, it helps me to continuously improve my product from a perspective of an actual user, and more importantly, end of the day, there's at least one user who cares. ❤️
Here it is, IH Bookmarks, a browser extension that enable you to bookmark post as well as comment on the Indie Hacker community forum.
It's actually a bit more than that, it is a tool to help you building out your indie hacking knowledge base one bookmark at a time :)
How about a quick tour :)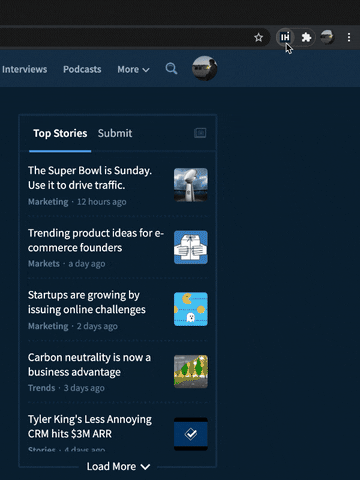 Bookmark comment with notes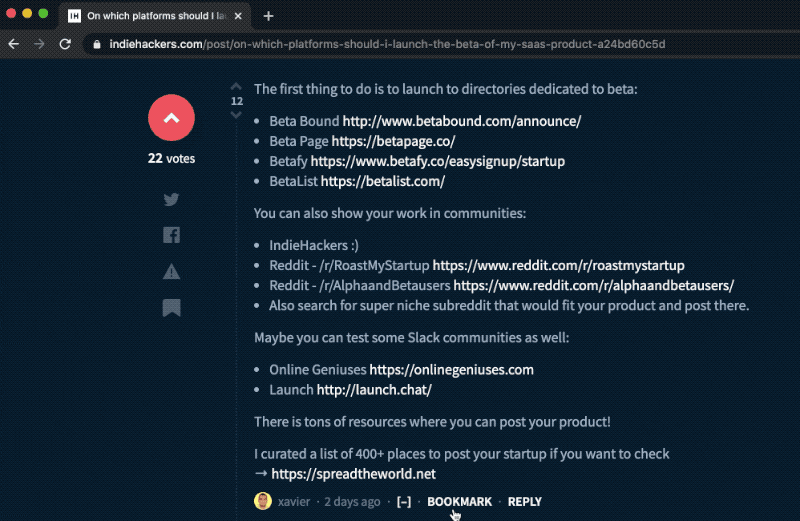 Search by tags, notes, author, title and content
Open in stand-alone tab for better viewing experience
Export everything as .csv file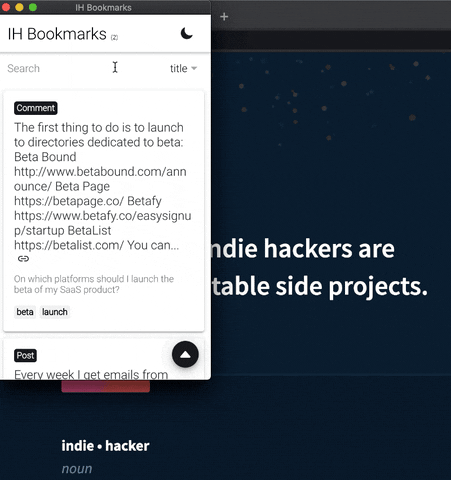 All data is stored locally, no tracking, no sign up, no hassle! Just the way me, the user would wanted :)
IH Bookmarks is available at Chrome web store !
If it helps you in one way or another, please consider purchase a ONE-TIME license to support another indie hacker :)
After trying it out, you will be prompted to enter the license code (to get rid of the "gentle reminder"), which can be purchased at https://gumroad.com/l/lQPybT