(from the latest issue of the Indie Hackers newsletter)
Big-name investors have ignored the creator economy. Until now.
Enter Zapier, the automation tool whose valuation surpassed $4B last week after reaching a deal with VC firm Sequioa Capital.
Zapier is perhaps at the center of the creator economy, since it literally ties various creator platforms together. So below, we'll discuss how automation is changing the game for indie hackers.
Here's what you'll find in this issue:
Large enterprises are investing heavily in automation tools. This presents new opportunities for founders.
Dianna Allen went from $100 to $52K in one year by selling handmade candles. Learn how working with her hands keeps her inspired.
Instacart has exploded during the pandemic. But can its success last?
As always, you can submit a section for us to include in a future newsletter. —Channing
🎙 Automation is Hot
from the Indie Airwaves newsletter by Nicky Milner
Last week, The Information announced that famed venture capital firm Sequoia Capital had invested in Zapier, a popular automation tool.
Sequoia rockets Zapier to $4B
The facts: When Sequoia purchased shares in Zapier from the company's founders, it solidified Zapier's valuation of $4B. This represents Zapier's annualized revenue x40.
The background: Zapier allows users to integrate and automate communication between the SaaS applications they use. Teams find it extremely useful, mostly for triggers and actions. As one Reddit user said:
Zapier has over 1,000 integrated apps, which is far more than any other connector out there.
The numbers:
Gartner, Inc. projects the market for Robotic Process Automation (RPA) to reach $1.89B in 2021, a 19.5% increase from 2020.
The market is predicted to have continued growth, gaining double-digit increases through 2024, despite (or perhaps even aided by) the COVID-19 pandemic.
By 2022, 90% of large organizations globally are expected to have adopted RPA in some form.
Anvil receives Google funding
Synthesis: No one has time these days to sign digital PDFs. In June 2020, Anvil, a paperwork automation platform that enables users to "complete docs without picking up a pen," raised $5M in a seed funding round led by Google's Gradient Ventures.
TechCrunch interviewed Anvil CEO Mang-Git Ng on how Anvil, priced at $99/month, helped Sunrise Bank customers apply for $127M worth of PPP loans as the pandemic has increased demand for their services. Ng said:
The overall trend that we've been seeing is that people in these industries are thinking about going more digital… the people who are at the forefront of that tend to be in larger organizations where squeezing a little bit more operational efficiency will save a ton of money. But as we've gone into lockdown, everybody has to figure out how to do things remotely, and the solutions that help people do things remotely are definitely pushing to the forefront.
The takeaway: Even Microsoft is chasing the RPA market opportunity. Microsoft rebranded its Microsoft Flow product to "Power Automate" in late 2020, and expanded the feature set by adding Task Mining.
What does this mean for indie hackers?
Successfully automating various business processes is rarely simple or straightforward. RPA sequences can be endlessly varied across users, and requires a champion who has:
a clear understanding of both "before" and "after" processes;
the tech savviness to develop and apply the "trigger-and-event" logic.
There are countless opportunities for supportive applications, services, and info-products to assist users with their automation objectives. Use of templates like the ones Anvil provides will proliferate, and user forums or communities for peer-to-peer support will continue to add value for new adopters.
Risk management is another area ripe for exploration. Here's why:
Deloitte forecasts that Algorithmic Risk, is a real concern. If decisions are being made in a "black box," they can be vulnerable to potential bias (intentional or accidental), errors and frauds.
Documentation of the old and new processes become critical. Once a process goes "underground" because it's been fully automated, the institutional knowledge can easily be lost (especially once staff have moved on to other responsibilities).
Forbes, predicts that the global robotic process automation market will reach $6.81B by the end of 2026.
Discuss this story, or subscribe to Indie Airwaves for more.
📰 In the News
🍎 Apple just announced a new feature called Apple Podcasts Spotlight, which will highlight rising podcast creators in the US.
🛠 The creator economy is on the rise. And hundreds of tools are emerging to help creators build. Check out this resource explaining how to make the best of 150+ tools for creators.
🔎 DuckDuckGo just passed 100 million daily searches for the first time. Privacy is more important to users than ever.
🤳 TikTok just beat out Facebook in time spent per user. If you're on the fence about whether to use TikTok, keep this in mind!
🤯 In 2020, VCs invested $428M into US-based startups every day. (The pandemic also sparked a rise in the number of bootstrapped startups.)
🎙 Dianna Allen Hits $52K Selling Handmade Candles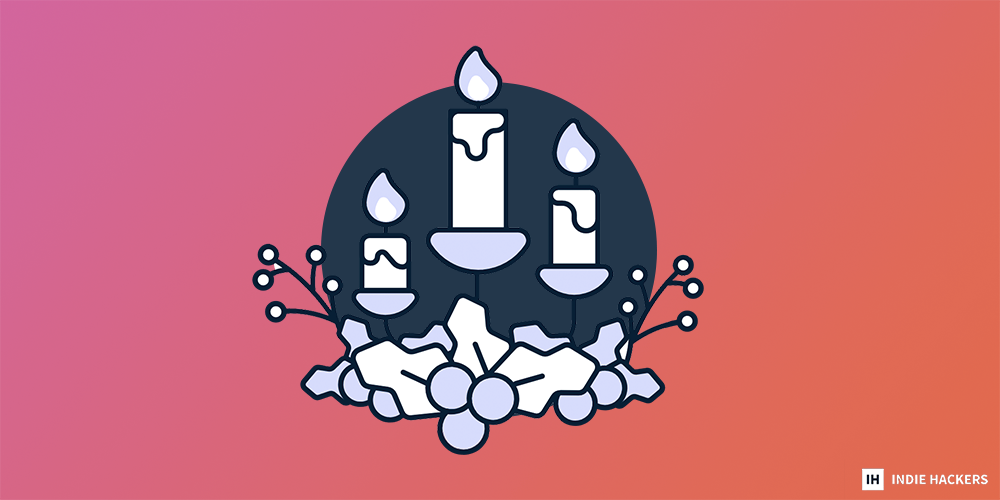 from the Indie Bites newsletter by James McKinven
You may remember Dianna Allen from a July 2019 episode of the Indie Hackers Podcast, where she shared about how she quickly grew Budget Meal Planner to over 3,000 subscribers. Since then, Dianna has launched a DTC candle brand, TERRA, where she makes each product by hand. In October 2020, Dianna made the leap to working full-time on her candle business, leaving freelancing behind.
E-commerce, not SaaS?
While a big chunk of indie hackers are building software products (after all, that high-margin MRR is mighty attractive), there has been a growing number in the community who are working on no-code tools and informational products, courses, communities and newsletters. The scope of what it means to be an indie hacker is broadening, and it's really fun to see the creative ways people are earning a living online.
I kicked off my conversation with Dianna discussing the joy of creating a physical product with your hands. As someone who got into leatherworking this year, I've also discovered the satisfaction of going from raw materials to a finished product. Dianna recommends that indie hackers ditch the screen now and then, and try making something with their hands:
I personally think everyone should at least try it at least once to just make something physical with their hands. For me, it's almost therapeutic.
When you're working with physical products, you have to manage inventory while also having cashflow to pay for materials. This delicate balance is necessary to avoid running out of stock:
Early on in March, I had my biggest order for 1,500 candles. And with that order I needed to order 1,500 candle jars, all this wax, all this fragrance, all these supplies to fulfill this order that I did not have on hand at that moment. And I think I spent $3-4K just to make sure that this order could happen. And in return, of course, I made that money back and then some, but you definitely need to have something in the bank if you want to grow.
What about that sweet MRR?
Unfortunately, in a physical product e-commerce store, MRR is hard to come by. Dianna recently started a candle club to secure a steady source of monthly revenue. She said:
My actual revenue… [is] unpredictable, one month it could be $1k and the next month could be $5k the month after could be $3k. I really wasn't concerned whether it doubled month over month or anything, but since going full time, definitely watching the revenue is very important.

I feel like I'm a bit established at the moment, otherwise, why would I have gone full time? It is consistent enough, enough is coming in month over month. I don't know how to explain it, I just feel comfortable where it's at.
Shop small, shop local
Dianna attributes a great deal of her growth to effectively branding TERRA as the best place to get handmade candles in St. Louis. In fact, her Twitter bio describes Dianna as "the candle dealer" (of St. Louis).
She emphasizes having a strong connection with the community, and has created loyal channels of support through being a small business. If you're about to purchase something from Amazon, do a quick search to see if a small business is selling the same thing. Trust me, they will appreciate it!
You can find out more about TERRA and Dianna's journey from $100 to $52,000 in a year, and listen to my Indie Bites episode with Dianna here.
Also, be sure to check out my leather crafting business, Whitstable Craft Co for more handcrafted goods.
Discuss this story, or subscribe to Indie Bites for more.
🧠 Harry's Growth Tip
from the Marketing Examples newsletter by Harry Dry
"If it sounds like writing, rewrite it." —Elmore Leonard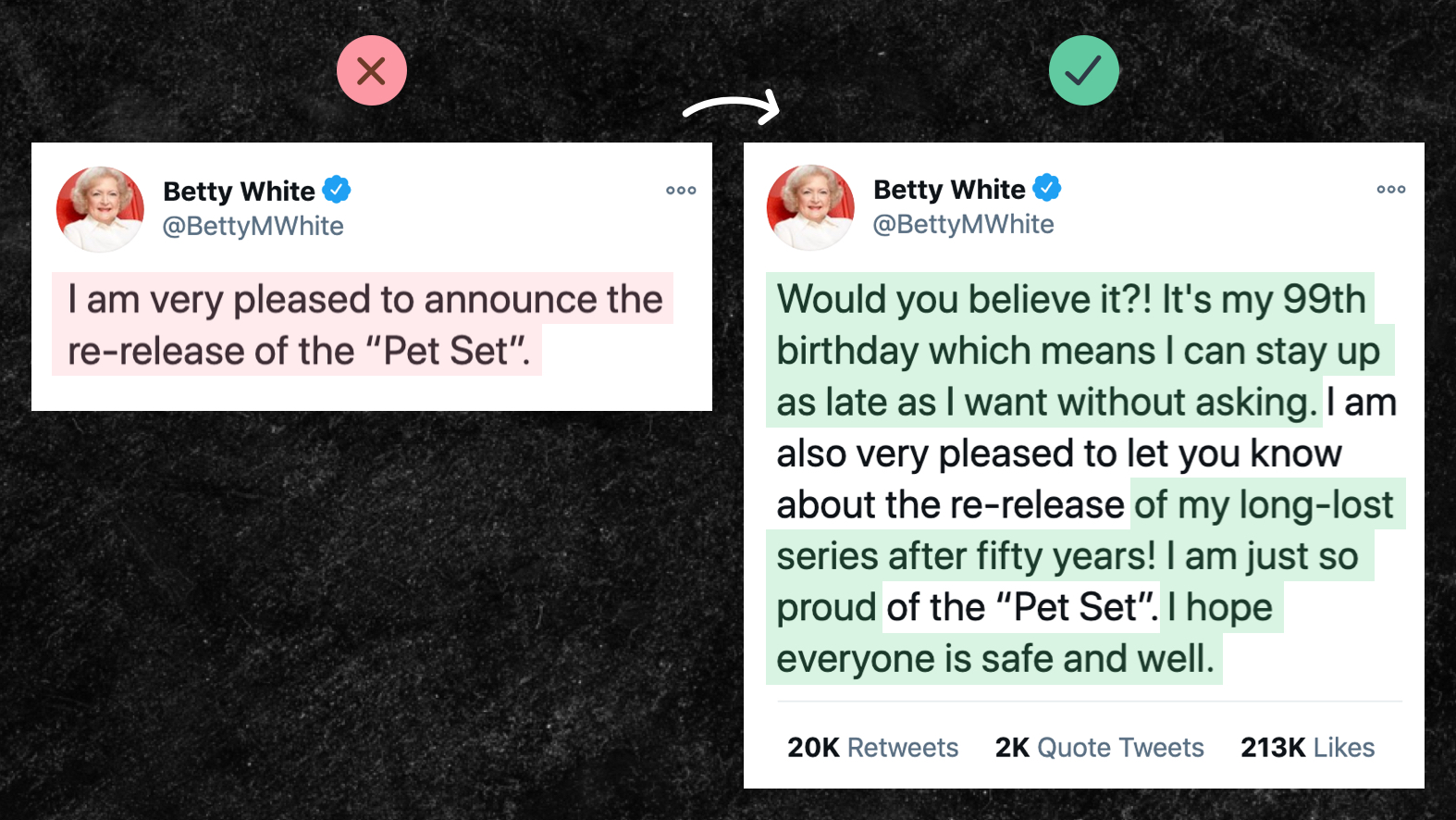 Go here for more more short, sweet, practical marketing tips.
Subscribe to Marketing Examples for more.
🕵️‍♂️ Instacart is Booming but its Staying Power is Unclear
from the Indie Alternatives newsletter by Bobby Burch
According to a recent Yelp study, 160,000 businesses closed down between April-September 2020 (about 800 closures a day). By November, ~25% of small businesses in the US had closed, representing a loss of more than 22 million jobs.
Despite these widespread closures, Instacart, and other tech firms powered by gig workers, thrived. In fact, 2020 was their best year. Let's examine further.
VC growth means no profit required
Instacart, based in San Francisco, is the second highest-valued US food delivery service (behind only DoorDash), fetching a $17.7 billion valuation.
In the last two years, the company's gig workforce has doubled to more than 500K workers. Today, more than 500 companies, including Kroger, Aldi, Sam's Club, Publix, and Costco, use Instacart to deliver anything from groceries to laptops to 75 pounds of bananas.
But Instacart, like many of its VC-backed peers with billion-dollar valuations, is still in the red. In its entire 9 year history, it has only posted one profitable month, back in April 2020. Naturally, Instacart is expected to IPO sometime in 2021.
Aggravated retailers voice concerns
While Instacart has enjoyed a pandemic-fueled windfall, some retailers are losing their appetite. Instacart charges a steep 10% -15% commission on each order, depending on the retailer; this means that retailers often aren't able to turn a profit.
Large grocery chains have steadily begun creating their own virtual shopping programs, offering curbside pick up and delivery options. Other retailers, such as Festival Foods, are considering other delivery services to escape Instacart's steep fees.
Here's Mark Skogen, CEO of Skogen's Foodliner:
We don't think we make money from an Instacart order.
Skogen's Foodliner operates 33 stores under its Festival Foods brand, and began offering Instacart delivery to its customers in 2019.
Although some fees are passed to the consumer, Instacart's model still cuts deep into grocery stores' already thin margins. The Hustle notes that Instacart also benefits greatly from its partner stores' advertising, enabling it to reap additional exposure from free promotion.
But Instacart isn't worried about the friction, as they continue to expand further outside of the food delivery industry. In the last year, they have forged partnerships with several high-profile brands, including Sephora, Dick's Sporting Goods, and Staples. Furthermore, despite their steep commissions, Instacart's share of the online grocery market was about 48 percent in June (up from 30 percent in February).
Will Instacart's pandemic success be short-lived?
There is speculation that the success of tech-driven food delivery businesses is only temporary. A recent CNN article claimed that Instacart was using a bait-and-switch technique to lure workers in with big tips, only to modify their amount later. And as vaccines become increasingly available, many contend that demand for food delivery services will wane in 2021 and beyond.
We're already seeing many restaurants ditch platforms like Grubhub and DoorDash due their exorbitant fees. (Grubhub's CEO recently struck back in a Chicago Tribune interview, saying that critics do not correctly understand the company's pricing models.)
If you want to ditch Instacart, check out some of these alternatives: goPuff, Shipt, Rappi, and FreshDirect. You can also check to see if your local grocery store offers its own virtual shopping option.
What do you think about Instacart's prospects in 2021 and beyond? Should retailers find new solutions? Please share your thoughts.
Discuss this story, or subscribe to Indie Alternatives for more.
🐦 The Tweetmaster's Pick
Every day I post the tweets indie hackers share the most. Here's today's pick:
🏁 Enjoy This Newsletter?
Forward it to a friend, and let them know they can subscribe here.
Also, you can submit a section for us to include in a future newsletter.
Special thanks to Jay Avery for editing this issue, to Nathalie Zwimpfer for the illustrations, and to Bobby Burch, James McKinven, Nicky Milner, and Harry Dry for contributing posts. —Channing