What do you think about Research as a Service (RaaS) Model?
"Research as a service" products centralize & organize information in a way that lets people make quicker, more informed decisions"
I personally think it is a great model for makers, especially beginners.
Benefits?
Close to zero time investment
Organized Data in 1 place for your audience
Easy to create with tools like Airtable & Gumroad
Literally 0 cost investment.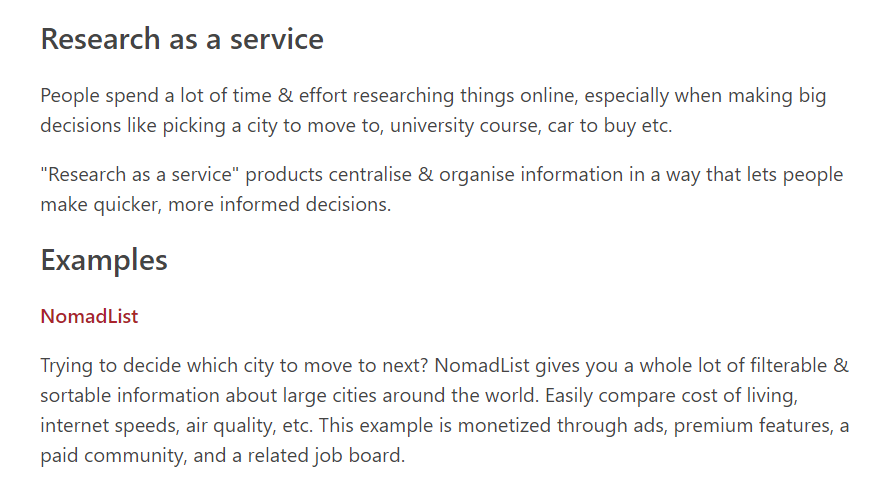 Source:- https://rocketgems.com/blog/developer-content-businesses/
What are some RaaS Projects?
Do you know any RaaS Businesses? What are your thoughts?
P.S:- Follow me on Twitter as I build my next SEO project for SaaS Marketers & Founders.