(from the latest issue of the Indie Hackers newsletter)
A nine-year-old just became the top-earning YouTube star. His haul this year? $29.5 million.
Insane, right? It's sure to inject even more excitement into the creator economy, where platforms like YouTube, TikTok, and Twitch have made it easier for millions of ordinary people to build audiences and make cash.
Except… the real cash is only rolling in for the creators at the tippy top:
The economics behind this shouldn't surprise you. When massive numbers of creators crowd a single stage, individual creators struggle to stand out on that stage.
Which brings me to LinkedIn. Historically, indie hackers haven't been fans of using the platform to build their audiences. Relative to Twitter, LinkedIn is too clunky, recruiting-oriented, and… well, corporate.
But it's time to reconsider this paradigm. LinkedIn has quietly upleveled its social feed and rolled out more Twitter-like features like live video and polls. But most importantly: it isn't nearly as overcrowded with high-quality posts as Twitter. Yet. So get in while the gettin's good, and read on below.
Here's what you'll find in this issue:
LinkedIn posts get a lot of exposure. Learn how you can take advantage.
Read about the new payments app that allows users to get a small percentage of purchases back in the form of stocks.
Google is getting sued into oblivion, which jeopardizes its monopoly on search. Check out the search competitors looking to capitalize.
"I burned out. It was painful." Read about the indie hacker who pushed through to make $7,750 on day one of his book launch.
As always, you can submit a section for us to include in a future newsletter.
💃 Now's the Time to Build an Audience on LinkedIn
from the Demand Curve newsletter by Julian Shapiro
My team noticed that startups have an easier time building an audience on LinkedIn than Twitter. So we interviewed LinkedIn employees and top audience builders who know how the underlying algorithm works.
We turned our findings into a playbook that explains how to acquire customers through LinkedIn.
LinkedIn Posts Get a Lot of Exposure
Since LinkedIn is a content-deficient platform — more demand than supply — you get more reach than you do on other platforms.
As a result, LinkedIn posts:
Stay on feeds longer: The post visibility algorithm has a slow decay, meaning your content will linger in feeds for days. Top audience builders on LinkedIn report that posts build steam 48-96 hours after they're posted. And they can sustain continuous engagement for up to a month.
Reach people far outside your immediate network — even if they don't go viral. When a person in your network comments on your post, it shows the post in their own audience's news feed.
So LinkedIn posts routinely get more views than they would on other platforms — assuming the same follower or connection count.
For example, Neal's LinkedIn post below was viewed by almost 550,000 people. He only had 7,000 followers at the time. That's a massive advantage over other social media platforms that limit impressions to a portion of users who follow you.
So how do you get views like this? Follow this framework and your odds for virality increase:
Generate a steady flow of connections (and followers) by connecting with clusters of people with similar job titles.
Avoid connection messages for greater acceptance rates.
Post consistently strong content that checks three boxes:
Novel: Is this idea new or is it at least a fresh take on an existing idea?
Actionable: Can my audience immediately act on the idea?
High-leverage: When my audience acts on the idea, can it meaningfully change their work or their lives?
If you're looking to generate a flow of leads for your B2B business, check out the Demand Curve guide to acquiring customers through LinkedIn Organic.
Subscribe to Demand Curve for more.
📰 In the News
🎙 Indie Hackers co-founder Courtland Allen played the role of guest on the Indie Hackers podcast. He discussed his role in starting, growing, and selling the company.
💰 The $900B US stimulus package includes almost $300B in new loans for small businesses.
🤖 Twitter bots will be clearly identified next year. So indie hackers might want to re-think automating their social media content.
🪐 The US Air Force is allocating part of its $16 billion space budget to tech startups.
🍏 If you make iOS apps, Apple will now display the user data your app tracks in the App Store.
📈 Consumer-Facing Payment Tech is Trending
from the Exploding Topics newsletter by Josh Howarth
Exploding Topics scours the internet to find emerging trends before they take off.
Here are two of the latest developments, along with some insights and analysis to help you take advantage.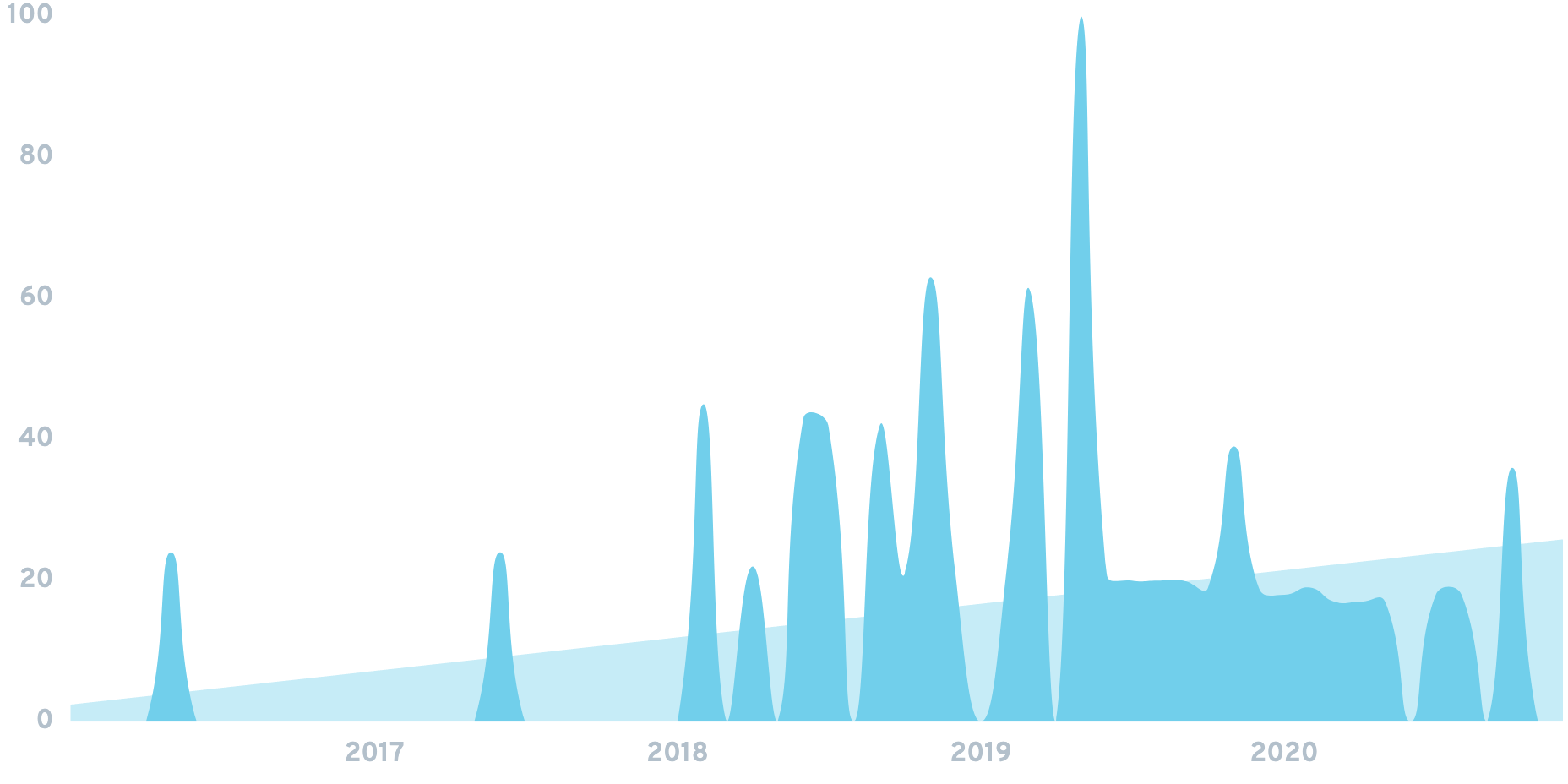 Bumped is a fintech app that allows users to get back a small percentage of their purchases in the form of fractional stocks.
According to the company, 85% of consumers prefer stock ownership over traditional loyalty rewards (like points and cash-back).
Bumped recently came out of a two-year beta period. And the 1.0 launch coincided with a $10.4M Series A in early November, led by Canaan Partners.
What's next:
Bumped is part of the "Consumer-Facing Payment Tech" meta trend. The Honey browser extension (acquired by PayPal for $4B last year) is probably the best-known product in the space. Other examples of this trend include Ibotta, Acorns, Truebill, and Rakuten.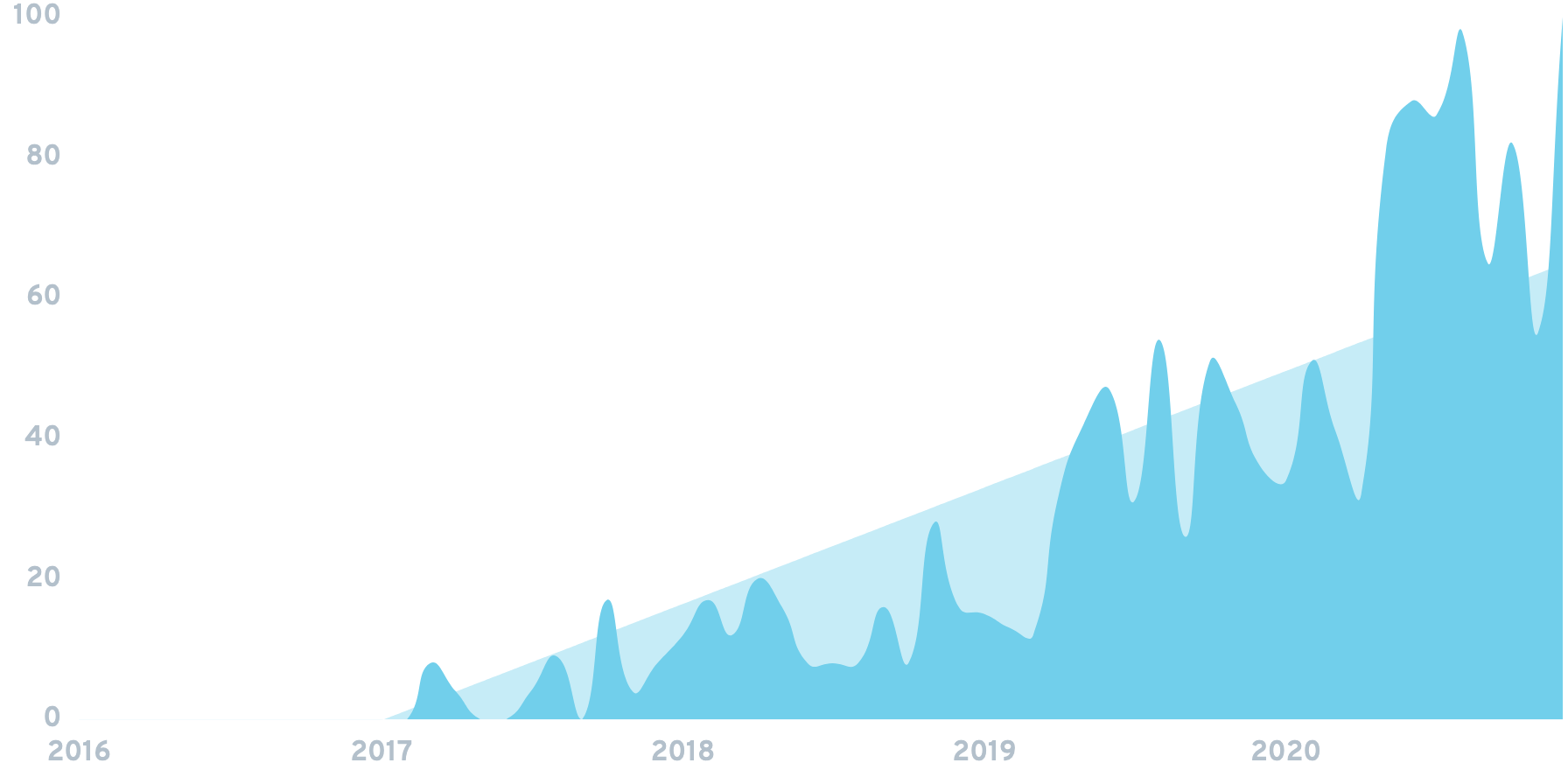 Few-Shot Learning (FSL) is a machine learning (ML) technique used when there are relatively few training examples available.
ML models work best when they have access to massive datasets. But it's not always possible to have large reams of data to feed into an ML model.
For example, augmented reality startup TechSee uses machine learning to analyze electronic products for automatic issue detection. With FSL, training their model for a new type of device now requires only a small handful of example images. TechSee just raised a $30M investment round in October.
FSL uses a "meta learning" approach. Which means the machine essentially learns how to learn. So with additional knowledge about similar training tasks, a generalized solution can be formed that helps solve more specific classification problems.
What's next:
Few-shot is part of the "Machine-Ready Data" meta trend.
1.7MB of data is created every second by every person in the world. But most of this data is not fit for machine consumption. The data is messy, unlabeled, or incomplete.
Unsupervised learning is one solution. It can ingest unlabeled data to train its classification model. Searches for this approach have steadily grown 139% over the last five years.
And companies like Appen and Dataiku provide platforms that allow enterprises to transform raw data into AI solutions. In practice, this often means an added "human intelligence" layer between datasets and ML pipelines that perform manual data labelling and data wrangling.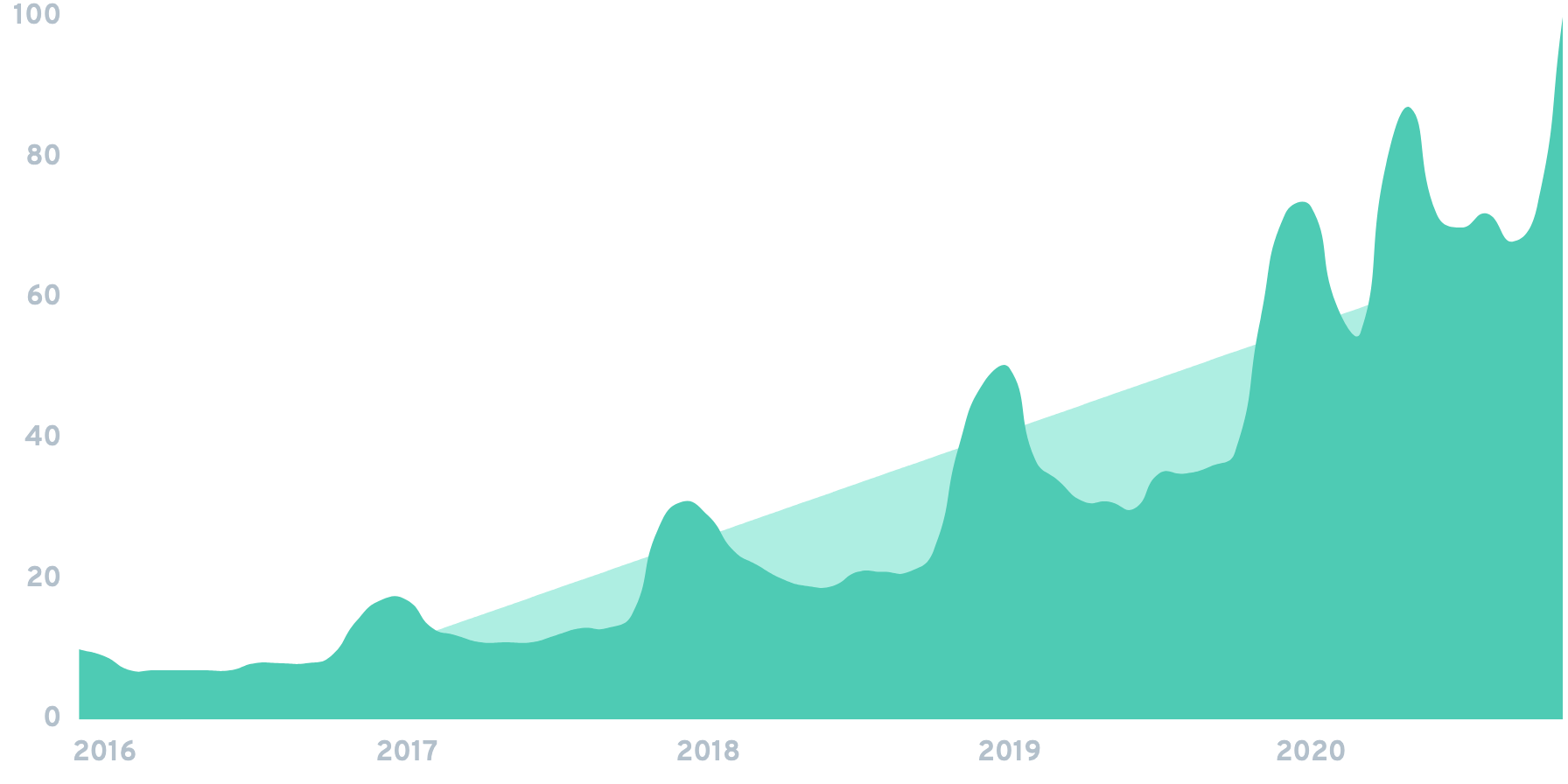 Check out the full post to see this week's other exploding topics, including an industry that will be worth $13B within the next six years.
And join Exploding Topics Pro to see trends 6+ months before they take off.
Discuss this story, or subscribe to Exploding Topics for more.
🐦 The Tweetmaster's Pick
Every day I post the tweets indie hackers share the most. Here's my top pick:
🔎 As Google Contends With Existential Antitrust Suits, Can Indie Search Emerge?
from the Indie Alternatives newsletter by Bobby Burch
Google has been hit with three antitrust lawsuits in under two months. They allege the tech giant engages in a variety of anti-competitive behavior through its search product and digital advertising.
Google's dominant digital influence enables it to not only illegally monitor and leverage users' behavior for ad sales but also kneecaps competition to reap billions in profits, says New York Attorney General Letitia James:
Google sits at the crossroads of so many areas of our digital economy and has used its dominance to illegally squash competitors, monitor nearly every aspect of our digital lives, and profit to the tune of billions.
To say that Google is the global search and digital ad leader would be an understatement. As of July 2020, Google enjoyed an 86.86 percent market share and posted one of the highest tech revenues in 2019 with $160.74 billion.
While Google's dominion has been long and thorough, there are promising insurgents of search that aim to disrupt the marketplace as we know it.
DuckDuckGo
DuckDuckGo is arguably the most prominent alternative search option that isn't owned by a tech giant.
While it accounts for only about 2.3 percent market share as of November 2020, it's gained in popularity thanks to its privacy options that block Google's and other companies' trackers, thus keeping your browsing history more private.
You
Most recently, former Salesforce chief scientist Richard Socher announced he plans to launch a new consumer search tool called You.
Socher, who helped build out Salesforce's artificial intelligence platform Einstein, claims You not only will "prioritize real results over paid content and ads" but also offers a private search option. In either case, You said it will never sell your data to advertisers or follow you around the rest of the internet.
Search Encrypt
Search Encrypt is another privacy-focused tool that provides end-to-end encryption on your searches.
Your searches are locally encrypted, then sent to Search Encrypt's servers. Thus, your personal info isn't connected to your searches.
Startpage
For those that prefer Google's search results but don't want their data packaged and sold, Startpage incorporates Google results without collecting user data that are sold to third parties. It also offers a nifty proxy service that conceals your personal info and IP address.
Regardless of how Google's antitrust suits or of other upstarts' success, they carry significant implications for the future of how founders do business and attract visitors. Search engine optimization is the most important practice to garner traffic for most websites, which means we should all be keeping an eye on the search marketplace.
What are your favorite search alternatives? And how much Schadenfreude are you experiencing with Google's lawsuits? I'd love to hear your thoughts!
Discuss this story, or subscribe to Indie Alternatives for more.
🔋 Florin Pop beats Burnout and Hits $7,750 a Day After Launch
from the Milestone Road newsletter by James Fleischmann
Burnout is on the rise this year, and it hit Florin Pop hard. But it didn't stop him from finishing Ten++ Ways to Make Money as a Developer.
Here's how he made it to the other side: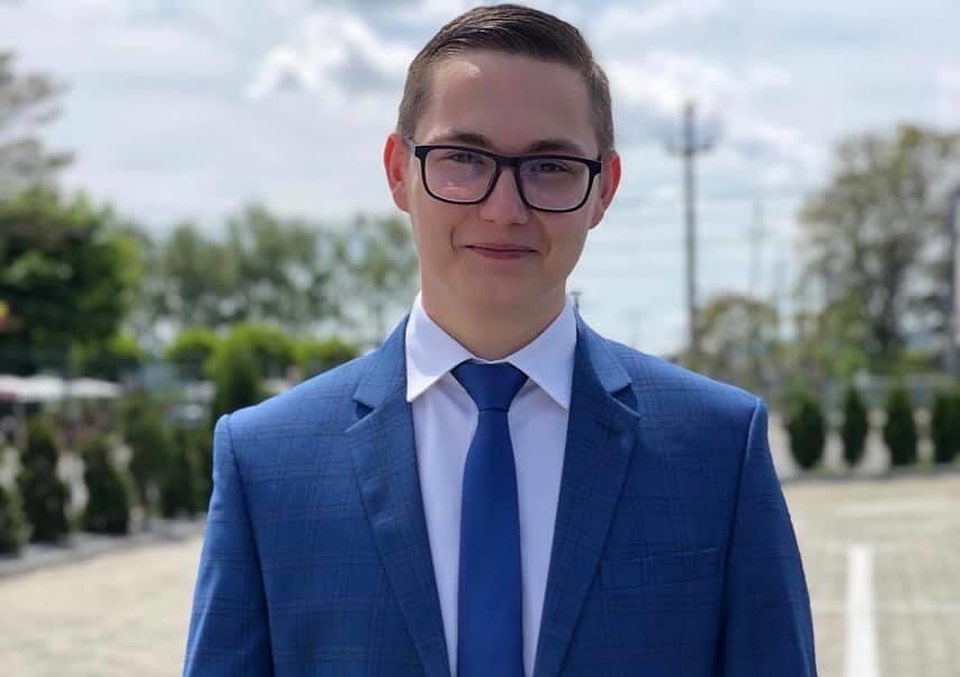 I remember being pretty disappointed just after launching the eBook. I'd been reading all these amazing stories about developers making like $40,000 to $60,000 from their eBooks within a few days. I have a big audience so I was envisioning sales notifications rolling in every few seconds right from the beginning. But that didn't happen. I had to bring myself back down to Earth, where the reality was actually way better than I first realized.

I made over $4,000 before I even finished the book. It was amazing. But having hundreds of people waiting for it made the work way more stressful. It meant I had to deliver. And I felt like I had been way too optimistic when I promised ten ways to make money. I didn't even know that much about one of them. But I couldn't remove anything. I was stuck.

I felt like an imposter. I knew what I was writing had value but at the same time, I wondered if the value was all in my head. I went back and forth a lot. I know, I know, my brain is a mystery sometimes. I overthink things a lot.

So I burned out. It was painful. But when my friends read it and reassured me that it was good, it gave me the push I needed to continue writing. I'm proud of what I did now. And sharing that with my audience actually led to more sales.

Including the pre-sales, I made $7,750 on the first day and I'm about to hit $10,000. After a year and a half of putting things out for free, that's an amazing feeling.
Discuss this story, or subscribe to Milestone Road for more.
🏁 Enjoy This Newsletter?
Forward it to a friend, and let them know they can subscribe here.
Also, you can submit a section for us to include in a future newsletter.
Special thanks to Julian Shapiro, Pete Codes, Josh Howarth, Bobby Burch, James Fleischmann, and Florin Pop for contributing to this issue.