The easiest way to write a great email sequence is to learn from how the best companies do it.
I'm a long-time admirer of Casper. So a couple months ago, I signed up to their email list and monitored every email they sent :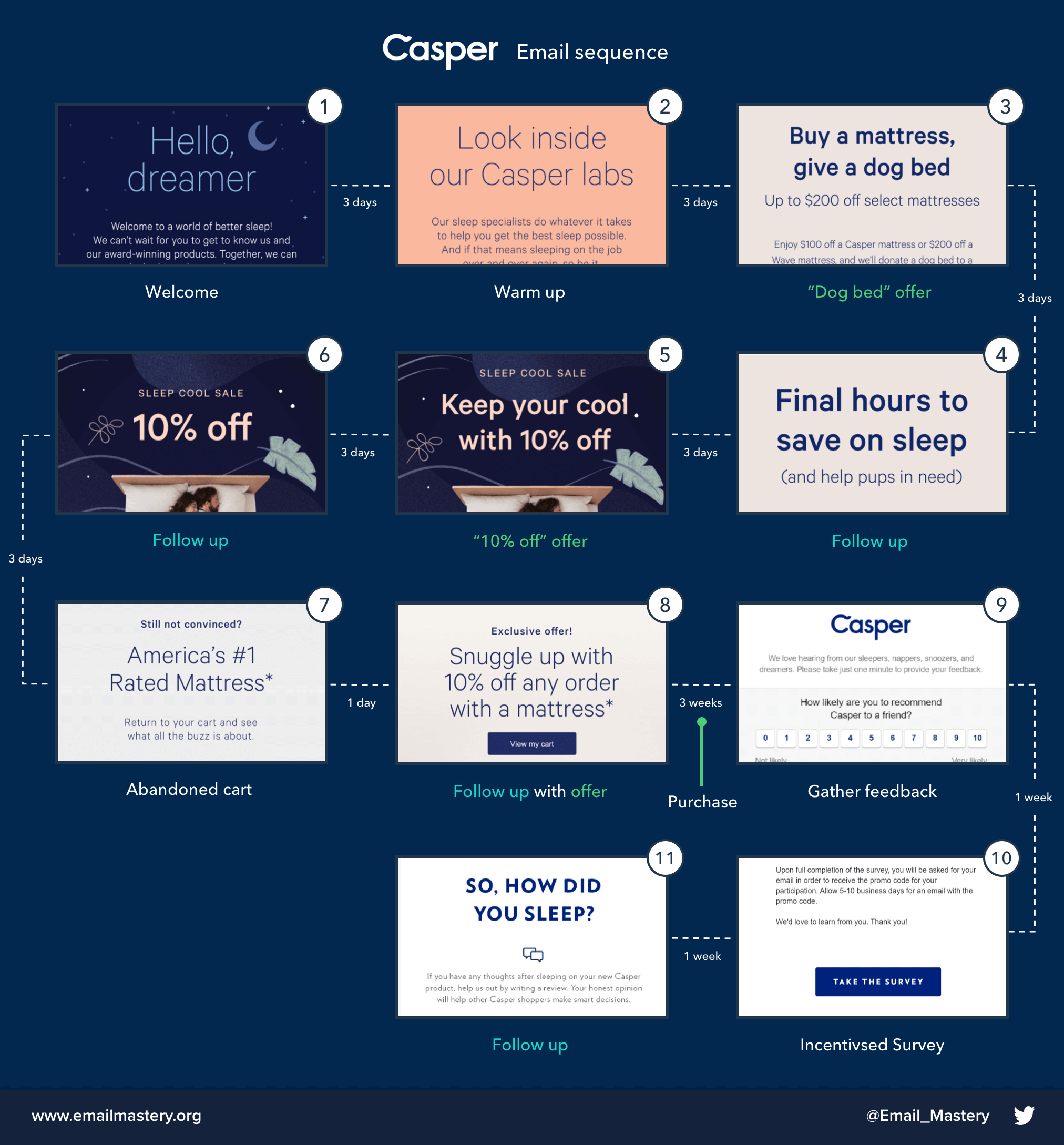 What stood out:
Every email has a clear purpose
One idea per email.
One CTA per email
None of the emails are text heavy
Consistent tone, aesthetics, and messaging.
They write emails in pairs. Every email has a follow-up!
The email journey doesn't stop at purchase
That's the TLDR. I've put together a full teardown going in-depth on every email. Hopefully it acts as some inspiration for your own email sequences :)
If you're want a second opinion on your own email journey, feel free to comment. Happy to help. Been working in email for a longer than I can remember.