(from the latest issue of the Indie Hackers newsletter)
As my holiday gift to you, feast your eyes on the light at the end of the tunnel:
I almost wrote a reflection of the year's biggest moments here, but let's be honest: It's the holidays. And no one's trying to read that right now.
So let's suppress the memory of 2020 like our lives depend on it, and focus instead on the delicious opportunities coming our way in 2021. More on that below.
Here's what you'll find in this issue:
Get a head start on 2021: read about trends like augmented reality that are coming to social media, and learn how to fit them into your growth plans.
More people than ever are starting online businesses. So an increasing number of companies are following this approach to make themselves more competitive. (Hint: it puts product quality above all other business considerations.)
In 12 words, marketing expert Harry Dry gifts you a holiday lesson that will get more people signing up to your mailing list.
Increase your sales by using a framework that makes "risk vs reward" a central concern.
As always, you can submit a section for us to include in a future newsletter. —Channing
📈 2021: The Year of Facebook Meme Marketing, Reddit Video, and Augmented Reality
from the User Acquisition Channels newsletter by Darko G.
Did you know that memes can double your conversion rate with Facebook Ads?
Video marketing is notoriously difficult. Sure, you may invest in high-quality videos, but is anyone even watching them? Here's the good news: Reddit recently acquired a company that may help people just like you.
Augmented reality (AR) may be the new frontier of content marketing.
These are the topics I'll cover in this week's acquisition channels report. Let's get started :)
1. Can't Get Traction With Facebook Ads? Try Memes.
Daniel S., the CEO of the Snow Agency, recently tweeted that his agency A/B tested several creative formats for their FB ads. The conversion rates were:
Guess what type of content was behind the 7.7% number?
Memes. They also gave them the most positive comments.
I'm personally seeing an increasing number of memes-as-ads on my Facebook news feed. Here's one example:
What this means for you: As people get more familiar with memes, meme marketing is likely to become more effective. If you need inspiration for your ads, take a look at this HubSpot article with some great examples.
2. Producing Video? Why Reddit Wants To Become Your Next Big Acquisition Channel
After analyzing 487 interviews with startup founders, it was surprising to me that few of them are leveraging YouTube as an acquisition channel. For those that succeeded with YouTube, their success was dependent on consistency or a viral video that gave exposure to the rest of their videos.
One of those founders was Will Kwan, a vlogger making videos about startups, who mentioned this in his Indie Hackers interview:
My breakout video was "How My Dumb Mobile Game Got 400k Downloads." After this video went viral, a bunch of my older videos started getting recommended to people as well.
The main point is: YouTube is not friendly to new creators. According to data provided by TubeFilter, it takes an average of 22 months for a channel to reach 1,000 subscribers on YouTube.
Reddit is trying to change that. They recently acquired Dubsmash, a platform for making short videos. If you read Reddit's announcement, you'll notice this segment:
Dubsmash's mission is to elevate under-represented creators.

Just as Reddit is a place for content you won't see anywhere else on the Internet, Dubsmash provides a welcoming platform for up-and-coming creators and users who are under-represented in social media.
What this means for you: This is great news if you're doing video and don't want to spend an year without seeing results. Reddit has also announced they plan to integrate Dubsmash more tightly into their platform, giving video creators exposure to Reddit's 52M daily active users. Keep an eye on this space.
3. AR: The Next Big Thing in Content Marketing?
Last week, Google announced it's going to integrate AR into Google Shopping. Snapchat has also announced the most inspiring AR campaigns of 2020.
What this means to you: Take a look at the Snapchat campaigns list. You'll notice that AR is all about relating to the user:
You point your camera to something (your face, for example)
Some transformation happens. You get a new makeup, you see new glasses on your face, etc.
Soon, there will be more opportunities to promote your AR creations (I've talked to FB support a month ago on whether I can advertise Instagram filters on their platform, and here's what they said):
4. Trying to Predict Trends for 2021? Look No Further Than Pinterest.
Pinterest has released their "Pinterest Predicts" report, featuring 150+ trends they expect will rise in 2021. They had a pretty good track record for their 2020 report:
Today, 442 million people around the world use Pinterest to find tomorrow's ideas. It's a place to look forward. That means we know what's next. In fact, 8 out of 10 of our predictions for 2020 came true—despite it being the least predictable year in history.
Here's a preview of the PDF.
Discuss this story, or subscribe to User Acquisition Channels for more.
📰 In the News
🎓 Gumroad launched Gumroad University: a guided tour of their best resources for building products and growing audiences.
👝 A solo founder making $5.2k/mo compiled a transparent list of the 60 technologies, tools, APIs, libraries, and apps she uses to operate her business.
🚷 Substack announced a "hands-off" policy for content moderation. Unlike social media companies like Twitter and Facebook, they vowed not to hide or remove posts perceived to be offensive.
💸 An indie hacker made $4,673 in 24 hours by selling his unused domains from a public Google sheet and Gumroad.
🤯 Shaan Puri, co-host of the popular My First Million podcast, made $50k/month from an experimental newsletter… and then shut it down.
👀 An indie hacker released an app that lets you see and delete the personal data Facebook collects about you.
🧨 Trends: Product-Led Growth and Socially Responsible Investing
from the Exploding Topics newsletter by Josh Howarth
Exploding Topics scours the internet to find emerging trends before they take off.
Here are two of the latest developments. They include an increased focused on the quality of products — as opposed to other concerns, like marketing or pricing — and a rise in "socially responsible" investing.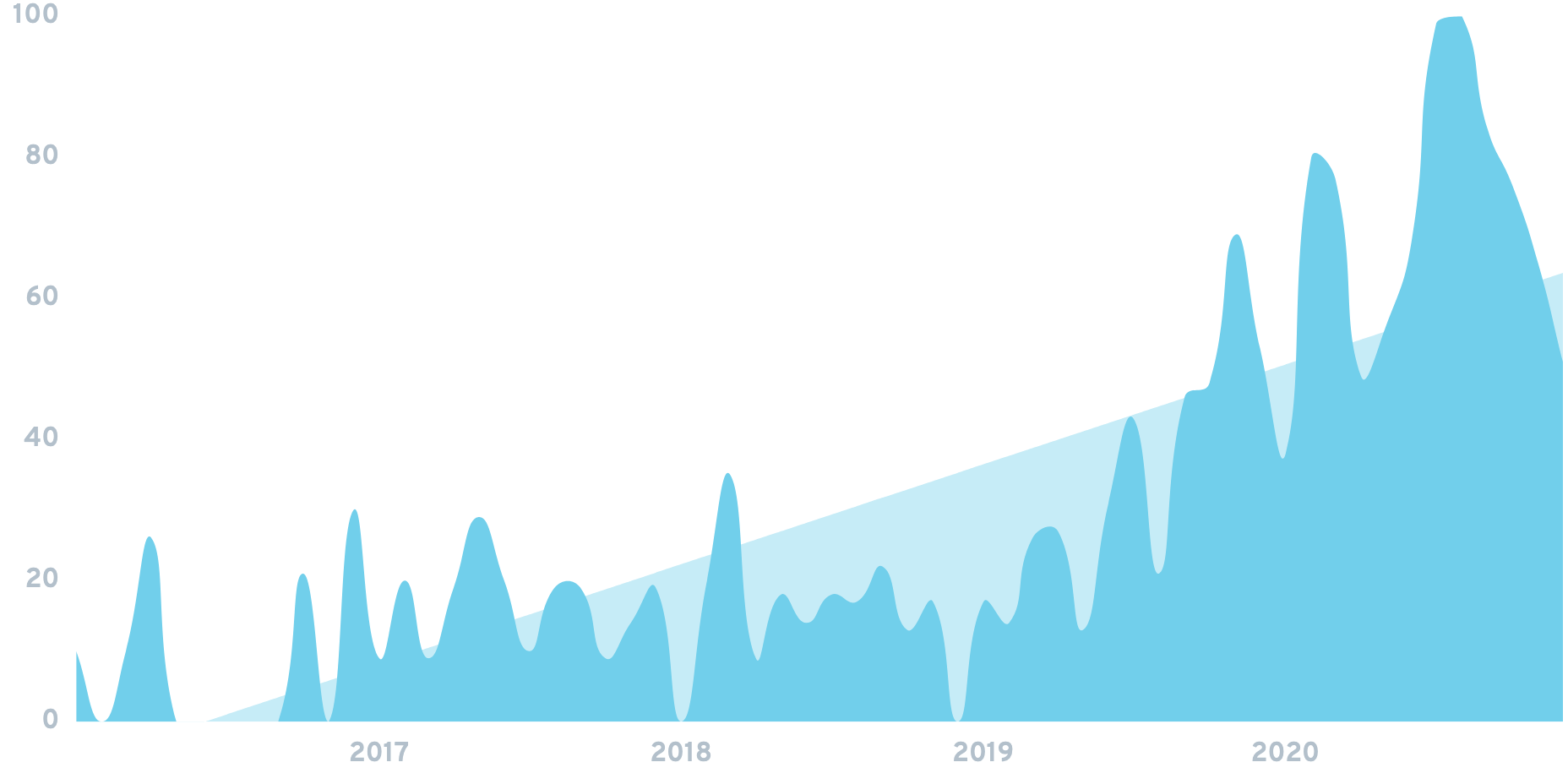 Product-led growth is a business approach where the primary drive is to maximize the quality of the thing being sold.
Customer acquisition, marketing, sales, and pricing all play second fiddle to the product itself. (Most product-led growth approaches also tend to incorporate a free version or free trial of the product into the mix.)
Examples of product-led growth companies include Figma, Twilio, Airtable, and DocuSign.
A recent report by OpenView found that product-led growth companies have a 2x higher market cap compared to the public-market SaaS Index Fund.
What's Next:
Product-led growth is one of many new, growth-focused marketing approaches on the rise. Other examples of this trend include RevOps, growth product manager, and SaaS SEO.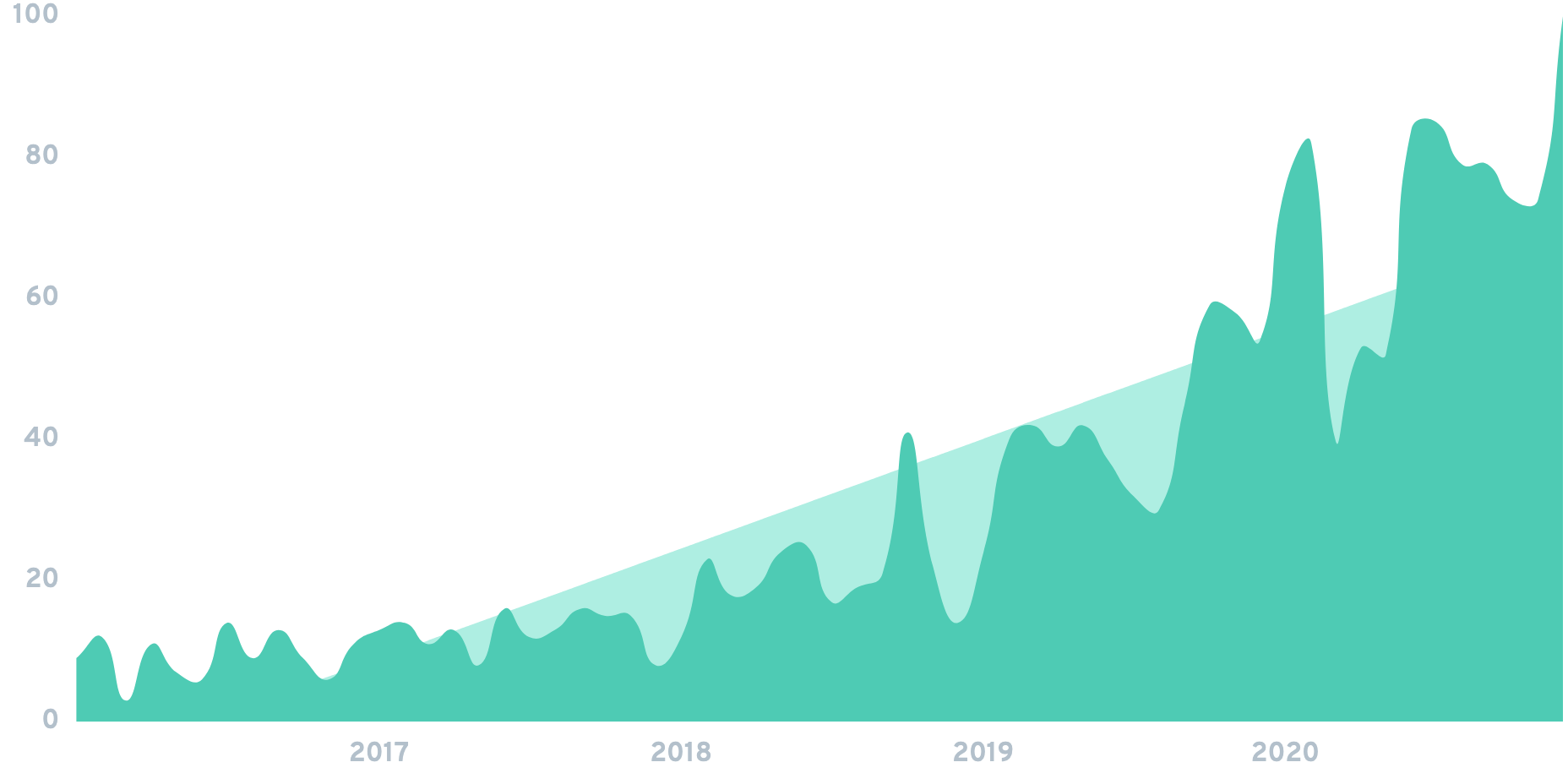 ESG investing (environmental, social, and corporate governance) is a form of socially responsible investing.
Assets under management with an ESG focus currently stands at $40.5 trillion (up from $30.7 trillion at the start of 2018). It's estimated that total ESG investments will grow to $50 trillion in the next two decades.
ESG investments are already the norm in certain markets. For example, they account for approximately two-thirds of professionally-managed assets in Australia and New Zealand.
The Putnam Sustainable Leaders fund is one of the largest dedicated ESG funds, with over $5.2B in total assets. Last year, the fund returned over 35% — outperforming the S&P 500.
What's next:
ECG investing is part of the Socially Responsibility Spending meta trend.
68% of young consumers want the brands they buy from to "contribute to society". And Nielsen found that sustainable products had better growth than non-sustainable counterparts across all product categories.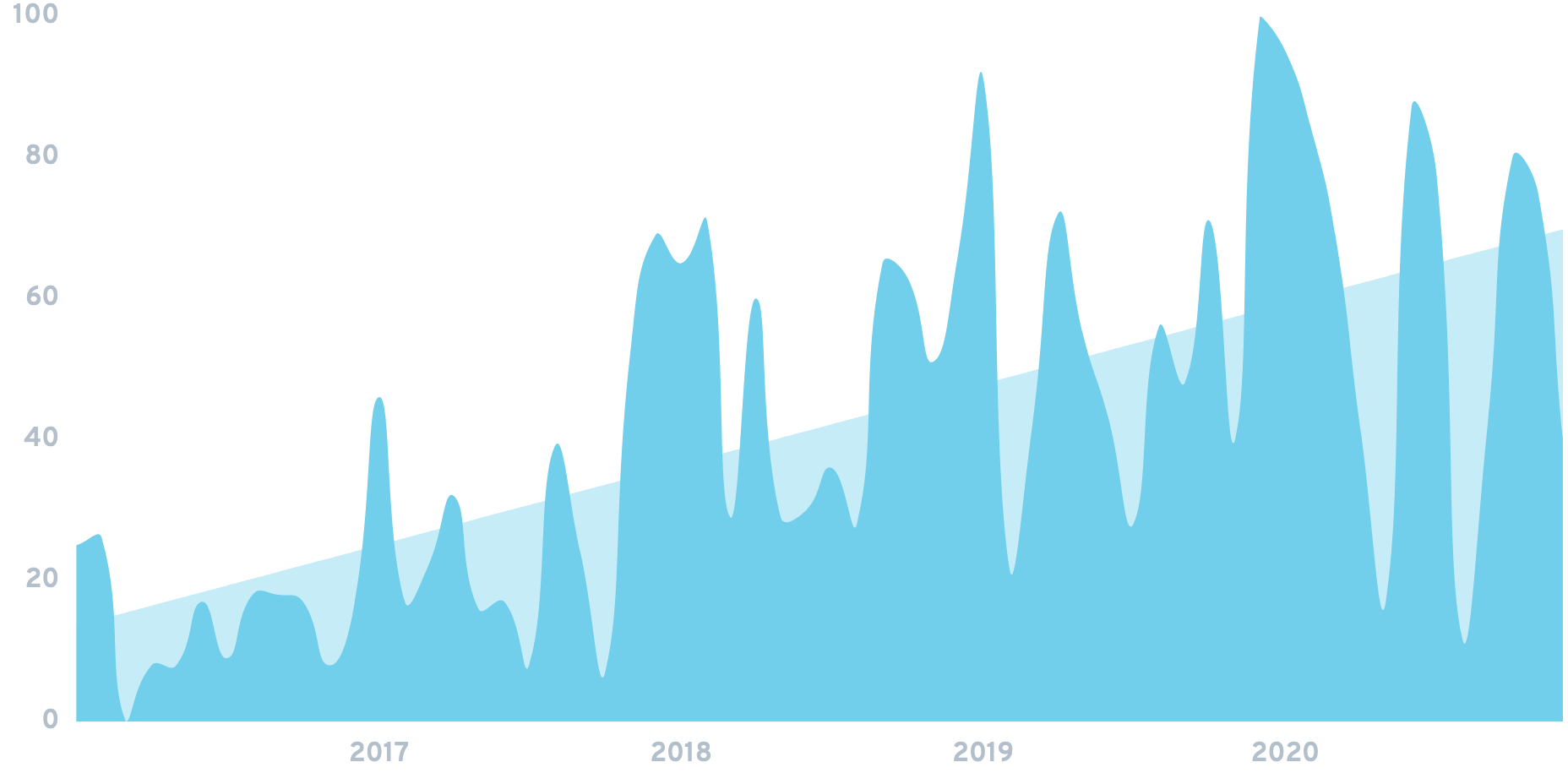 Check out the full post to see this week's other exploding topics, including two portable products that owe their growth to the COVID-19 pandemic.
And join Exploding Topics Pro to see trends 6+ months before they take off.
Discuss this story, or subscribe to Exploding Topics for more.
🧠 Harry's Growth Tip
from the Marketing Examples newsletter by Harry Dry
Don't think about "capturing emails."
Think about creating something worth subscribing to.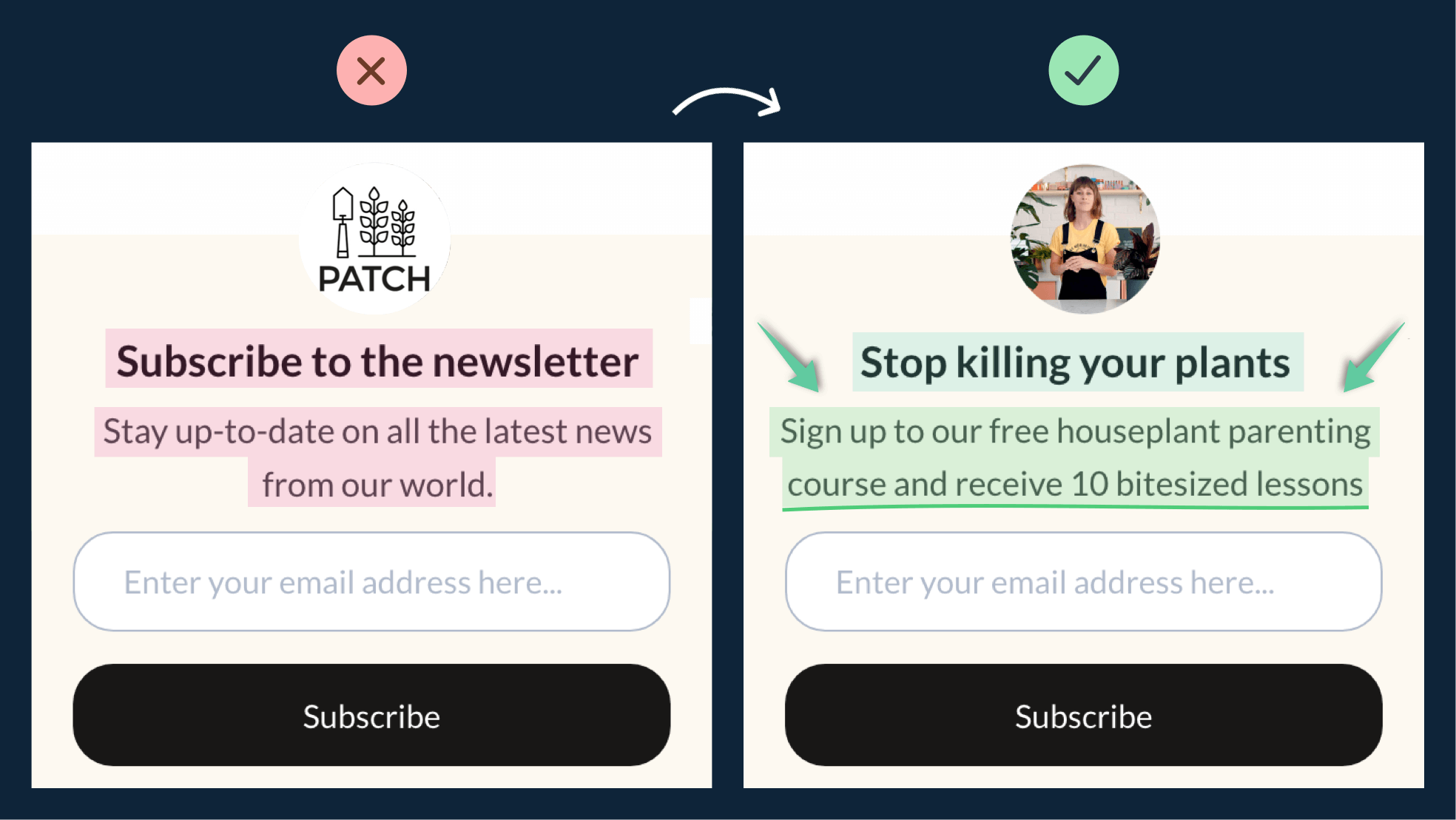 Go here for more more short, sweet, practical marketing tips.
Subscribe to Marketing Examples for more.
💸 Sales Bytes: Risk vs Reward
from the Sales for Founders newsletter by Louis Nicholls
Welcome to Sales Bytes: Your weekly chance to get measurably better at sales in five minutes or less.
Sales Quote of the Week:
Brendan McAdams — a founder with 20+ years of sales experience — speaking on this week's Sales for Founders podcast:
It's not that hard to be an effective salesperson. A big part of it is just following up and following through. Turning up on time. Doing what you said you'd do when you said you'd do it. Showing genuine interest in the customer. These are all things every founder can do.
Sales Tip from Me:
Are you struggling with outbound sales? Not getting replies to your cold emails?
Then you're breaking the only really important outbound sales rule...
If risk > reward, you fail.
Build an outbound sales process that only has low-risk, high-reward steps, and you'll see explosive results.
Start today by:
Choosing the lowest-risk, highest-reward CTA possible.
Using the copy in your emails and messages to handle objections, lower the perceived risk, and increase the expected reward.
Question for You:
What's the least risky, most potentially valuable action you could ask a completely "cold" prospect to take?
Hint: You'll need to really see the world through your audience's eyes to get this right.
Discuss this story, or subscribe to Sales for Founders for more.
🐦 The Tweetmaster's Pick
I post the tweets indie hackers share the most. Here's my pick for the holidays:
🎉 Happy Holidays!
Enjoy this newsletter? Forward it to a friend, and let them know they can subscribe here.
Also, you can submit a section for us to include in a future newsletter.
Special thanks to Nathalie Zwimpfer for the cover art in this issue, and to Darko G., Pete Codes, Josh Howarth, Harry Dry, Louis Nicholls, and David Perell for all the great words. —Channing